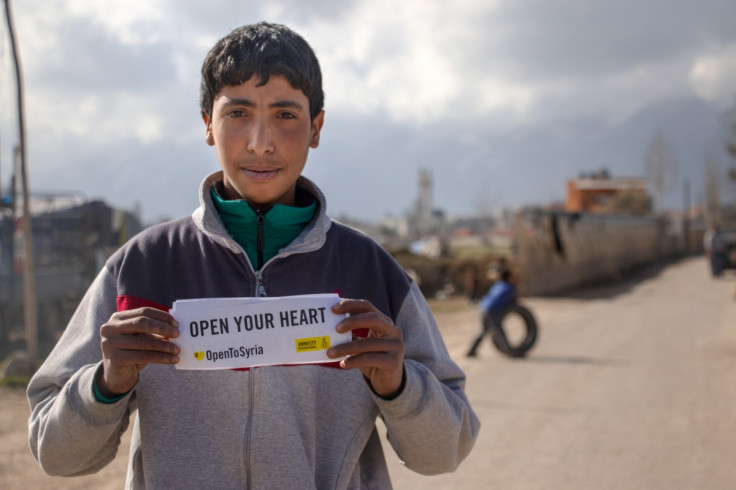 Human rights across the globe are under severe attack, Amnesty International has warned. The rights group made the comment during the launch of its annual report on the state of the world's human rights held in London.
Salil Shetty, Amnesty's secretary general, said that the organisation has documented hundreds of cases in which women, minorities, indigenous communities and migrants faced violence at the hands of governments or militant groups.
"From the Democratic Republic of Congo to China, those standing for human rights have been intimated and killed," he said. "Not only are our rights under threat, so are the laws and the system that protect them.
"Your rights are in jeopardy: they are being treated with utter contempt by many governments around the world, Governments are shamelessly painting the protection of human rights as a threat to security, law and order or national 'values'," Shetty said
"The world today is facing many challenges which, at their source, have been created or prolonged by governments who have played politics with people's lives. Refugees are suffering in the millions as conflicts proliferate, and armed groups deliberately attack civilians and commit other grave abuses," said Shetty.
"It is within world leaders' power to prevent these crises from spiralling further out of control. Governments must halt their assault on our rights and strengthen the defences the world has put in place to protect them. Human rights are a necessity, not an accessory; and the stakes for humankind have never been higher."
In its report, Amnesty said that more than 122 states tortured or otherwise ill-treated people and 30 or more illegally forced refugees to return to countries where they would be in danger. In at least 19 countries, war crimes or other violations of the "laws of war" were committed by governments or armed groups.
Among other things, Amnesty expressed concern about the deteriorating situation in Burundi, the war in Syria, the military blockade in Gaza, the continuing operation of the Guantanamo detention centre and the crack down on freedom of speech in Saudi Arabia as well as the Kindom's bombing campaign in Yemen.