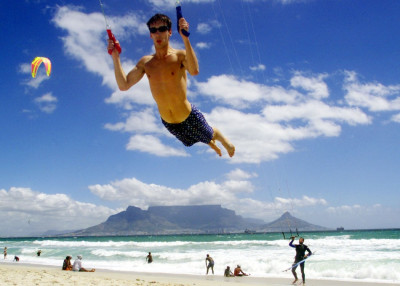 Travel advisors at Virtuoso, a leading luxury travel network in the Americas, the Caribbean, Australia and New Zealand, have released the names of five of the most popular destinations for adventure travel in 2012. In their highly acclaimed 2012 Virtuoso Luxe Report, the travel experts identify places from across the globe that will be visited the most this year by tourists looking for the thrill of adventure sports.
Based on their annual survey of over thousands of tour agencies, the advisors also found signs that world travel may not be too badly affected by rising fuel and hotel prices in 2012, as there is growing interest in looking for new places and new adventures.
"This year's report demonstrates that international travel continues to be the most popular type of trip in 2012," the advisers said in the report.
The fact that off-beat countries like Cambodia and Belize have made debuts in the list offers further proof global travellers are looking to explore exotic and hitherto unexplored locations.
The report suggests internationl travel will continue to be hugely popular in 2012, with high-end river cruises gaining in favour (named as the second of five biggest emerging travel trends, behind family and multi-generational travel). In addition, the report also expects adventure holidays, travel for celebratory purposes and luxury cruises to be as popular this year. The point is that travel trends for 2012 seem to be predicated on the essence of adventure.
Start the slideshow to explore the most popular adventure travel destinations in 2012 if you are looking forward to mountaineering, scuba diving, para sailing, trekking, bungee jumping, mountain biking, river rafting and more during your international holiday this year.