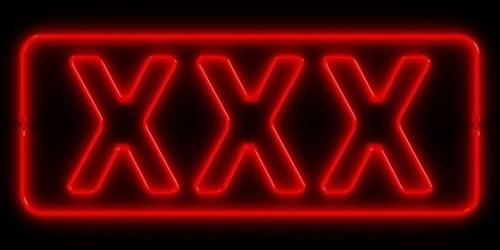 Porn sites that adopted bitcoin expect to benefit from the digital currency's anonymity feature and say the porn industry would be its killer app.
The Guardian reports that porn website Porn.com's sales rose by nearly a quarter after it started payments in the increasingly popular virtual currency. Bitcoin currently accounts for about 25% of sales at the website.
"I definitely believe that porn will be bitcoin's killer app. Fast, private and confidential payments," David Kay, marketing director at Porn.com's parent company Sagan Ltd, told the newspaper.
Transactions in bitcoins are done anonymously over peer-to-peer networks.
Quickly after Porn.com started accepting bitcoins for its premium services in December, 10% of the website's total sales came in the digital currency. At the start of January, the figure increased to 50% following a post about the site's bitcoin adoption on Reddit's bitcoin subforum.
In addition to a rush to the site by bitcoin fans, there are other features of bitcoin that attracted more sales, according to Kay.
"Privacy and confidentiality are paramount when joining an adult service for the majority. In general you can surf porn.com for free, anonymously but if you want to upgrade to the premium services you have to enter a method of payment which historically has been credit card. In order for the transaction to process you have to include your full name and address. This is not necessary with BTC," Kay said.
Porn.com's owners are selling the domain for $50m, payable only in bitcoin.
In 2007, Detroit-based MXN Ltd paid $9.5m to buy the domain in one of the most expensive domain name purchases.
While the currency's anonymity is key to the porn industry, critics say that the same feature would lead to its abuse. They argue that bitcoins could be used for drug transactions, money-laundering and other illegal activities.
Earlier, online black market Silk Road had some 30,000 bitcoins seized by US prosecutors after the website was found to be facilitating money laundering using the virtual currency.
Bitcoin was launched in 2008 and is traded within a global network of computers. They can be transferred without going through banks or clearing houses, reducing fees involved in the services significantly.
The virtual currency exists as software and is not backed by any country or banking authority.