A US district judge has signed off on the forfeiture of 29,655 bitcoins seized from a server which was used to host the infamous Silk Road website becasue they were used to facilitate money laundering according to the US authorities.
The bitcoins were seized on last year following an FBI raid which saw them shut down Silk Road, an underground website which facilitated the buying and selling of drugs, firearms and even offered hitmen for hire.
The FBI arrested 29-year-old Ross Ulbricht charging him with laundering, narcotics conspiracy and being the operator of Silk Road (known online as Dread Pirate Roberts).
Roberts is currently awaiting trial and denies all charges against him.
As well as forfeiting the bitcoin stash, the court ordered the forfeiture of all the assets from the website.
"With today's forfeiture of $28 million worth of bitcoins from the Silk Road website, a global cyber business designed to broker criminal transactions, we continue our efforts to take the profit out of crime and signal to those who would turn to the dark web for illicit activity that they have chosen the wrong path," said Preet Bharara, the United States Attorney for the Southern District of New York in a statement.
Seizure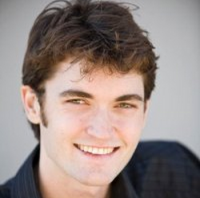 These bitcoins, stored on the server on which the website operated, are just part of the entire stash of bitcoins seized by the FBI in relation to Silk Road. A much bigger stash of 144,336 bitcoins was seized from the computers belonging to Ulbricht but he is currently suing the US government in an attempt to get these bitcoins returned.
In his statement, Bharana was at pains to point out that it was not the bitcoins themselves which were the issue here, but what they were used for in this case:
"These bitcoins were forfeited not because they are bitcoins, but because they were, as the court found, the proceeds of crimes."
This means the US Attorney's office is now free to get rid of the bitcoin stash, which are currently worth about $23 million (£14m, €17m), at bitcoin's current value of $844.
Bitcoin auction
The Manhattan US Attorney's office has not yet decided how the bitcoins will be liquidated, but its spokesperson told Forbes that the proceeds likely be auctioned off soon, with the proceeds going to the US Treasury.
The bitcoins in question these belonged to users of the website and were being held in escrow by the site in order to facilitate the buying and selling of illict items.
Ulbricht claims that he did not create the Silk Road website and has retained the services of lawyer Joshua Dratel, who has previously argued high-profile terrorism cases.