US gasoline futures hit a new a two-year high on Thursday (31 August), after Storm Harvey made a second landfall over the Louisiana coastline resulting in the closure of America's largest refinery and another key regional pipeline.
At 15:51pm BST, the New York Mercantile Exchange (NYMEX) gasoline futures contract for September delivery was up a massive 13.04% to $2.1305 per gallon; a fresh intraday high since July 2015.
Evidence is also emerging of the supply disruption hitting retail prices for gasoline stateside. Prices at pumps are rising by 8-10 cents per gallon to an average of $2.45, according to the American Automobile Association.
Heavy rainfall over the Greater Houston area in Texas has seen 2.2 million barrels per day (bpd) in US refining output shuttered since Friday (25 August), and Harvey's second landfall resulted in the phased closure of the Port Arthur refinery.
Operated by Motiva, Port Arthur is the largest refinery in the US with a capacity of over 600,000 bpd. Total and Valero have also shut facilities neighbouring facilities in Louisiana, according to S&P Global Platts.
However, a spokesperson for Valero said a restart was underway at its 89,000 bpd Three Rivers refinery, as well as at its 293,000 Corpus Christi facility. Marathon Petroleum said its Galveston Bay plant is expected to restart by Thursday and its Texas City refinery was limping back to normalcy.
Yet, the restarts are being complicated by personnel finding it difficult to reach their respective plants, according to Shell, another refinery operator in the area. Acute flooding has knocked out key infrastructure in Houston, and much of Southern Texas, claiming the lives of 31 people so far.
Pipeline infrastructure also continues to struggle. Colonial said Thursday it was closing its pipelines delivering diesel, petrol and aviation fuel to the US northeast, owing to outages at pumping points and lack of supply from refiners. The company did not say when normal operations would resume.
Magellan Midstream's BridgeTex and Longhorn pipelines, which carry a combined 675,000 bpd of crude from the Permian Basin in Texas to the US Gulf Coast, remain closed.
"Select systems" of Kinder Morgan's 300,000 bpd crude and condensate pipeline in Texas are also been closed.
The Explorer Pipeline – which brings refined products from Texas to Illinois – has been closed since Tuesday but is expected to reopen on Friday.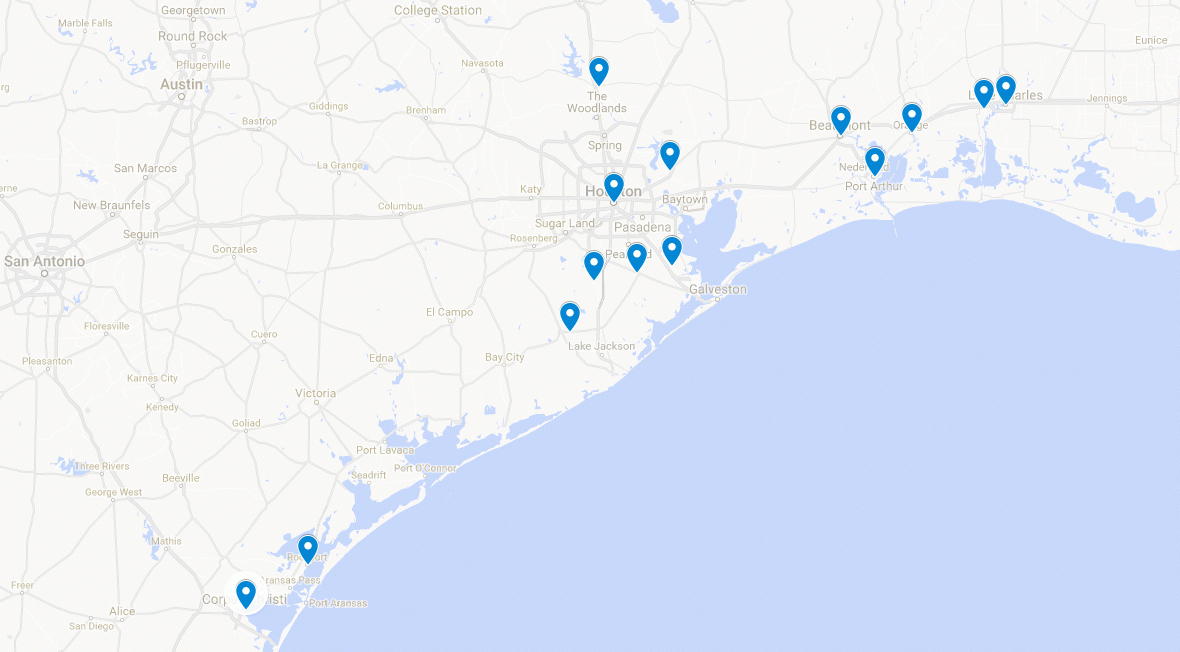 The US Coast Guard has set maritime port condition Zulu – i.e. closure to all inbound and outbound traffic – for Louisiana's port Lake Charles, and the Texan ports of Beaumont, Nederland, Orange, Port Arthur, Port Neches, Sabine, Sabine Bar, Corpus Christi and Houston-Galveston.
Bjarane Schieldrop, chief commodities analyst at Nordic bank SEB, said: "While product cracks have skyrocketed for the October contracts there is little to be seen in contracts one year down the road. How short lived the effect will be depends on how serious the damage is on pipelines, ports and refineries. This picture will probably become clearer during the coming week."
Meanwhile, the disruption is also threatening supplies in Mexico. According to S&P Global Platts, Mexico - a large buyer of US Gulf Coast refined products - has turned to refineries along the Canadian and US Atlantic Coasts for fuel supply.
A source with knowledge of Mexican imports told the data aggregator that the country has been looking to purchase gasoline "everywhere" and that it still needs more imports to satisfy its supply needs.