Former Hurricane Harvey completed a U-turn in the Gulf of Mexico and rolled ashore for the second time in six days, with heavy rain and winds of 45 mph. The Texas-Louisiana border bore the brunt of Harvey's second coming, this time as a tropical storm before it was downgraded to a tropical depression.
It caused a repeat of the flooding endured by Houston when it made first landfall. But as Houston got its first glimpses of sunlight in days, areas to the east that had already seen rain were waking up to even more — and to waterlogged homes.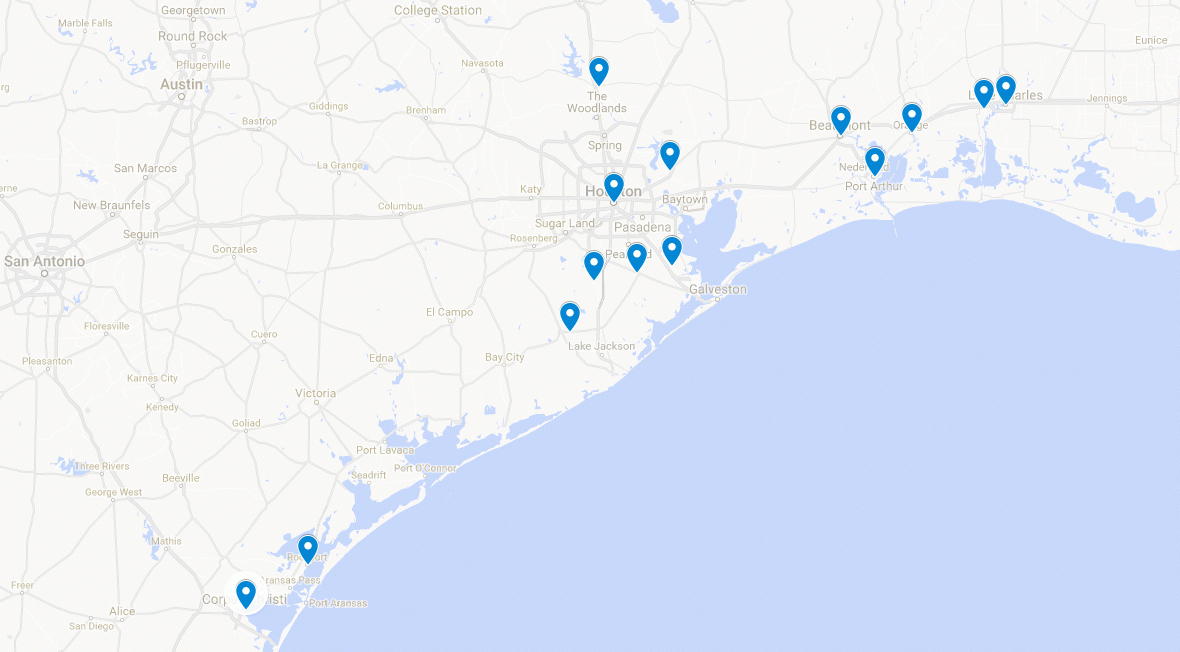 Nearly 30 inches (76.2 cm) of rain hit the Port Arthur area, the National Weather Service said. Port Arthur found itself increasingly isolated as floodwaters swamped most major roads out of the city. "Our whole city is underwater," said Port Arthur, Texas, Mayor Derrick Foreman in a social media post where he also broadcast live video of floodwaters filling his home in the city of 55,000 people, about 100 miles (160 km) east of Houston.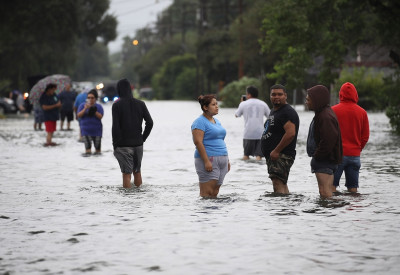 Beaumont, near Port Arthur, has lost its water supply due to flood damage to its main pumping station. To make matters worse, the city has also lost its secondary water source. Officials say they will have to wait until the water levels recede before assessing when the city of 120,000 would get its water back.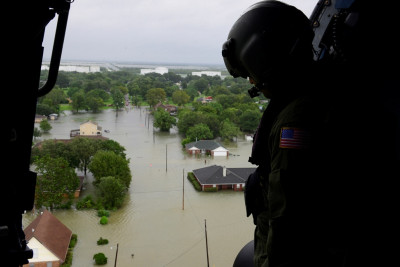 Altogether, more than 1,000 homes in Texas were destroyed and close to 50,000 damaged, and over 32,000 people were in shelters across the state, emergency officials reported. About 10,000 more National Guard troops are being deployed to Texas, bringing the total to 24,000, Gov. Greg Abbott said.
An army of volunteers has turned out to help the thousands of police, National Guard personnel, Coast Guard flood teams and emergency crews to ferry thousands of people stranded in floodwaters to safety. IBTimes UK shares photos of flooding in towns and cities across the region.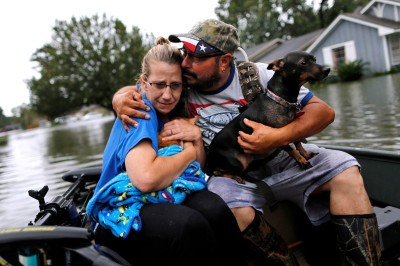 Two explosions were reported at a flood-hit chemical plant in Crosby, Texas, 30 miles (48 km) northeast of Houston, with one sheriff's deputy sent to the hospital after inhaling toxic chemicals. The Arkema SA plant had lost power as a result of the storm, causing the organic peroxides stored onsite to warm to combustible levels. The company urged people to stay away from the area, warning that further blasts were likely.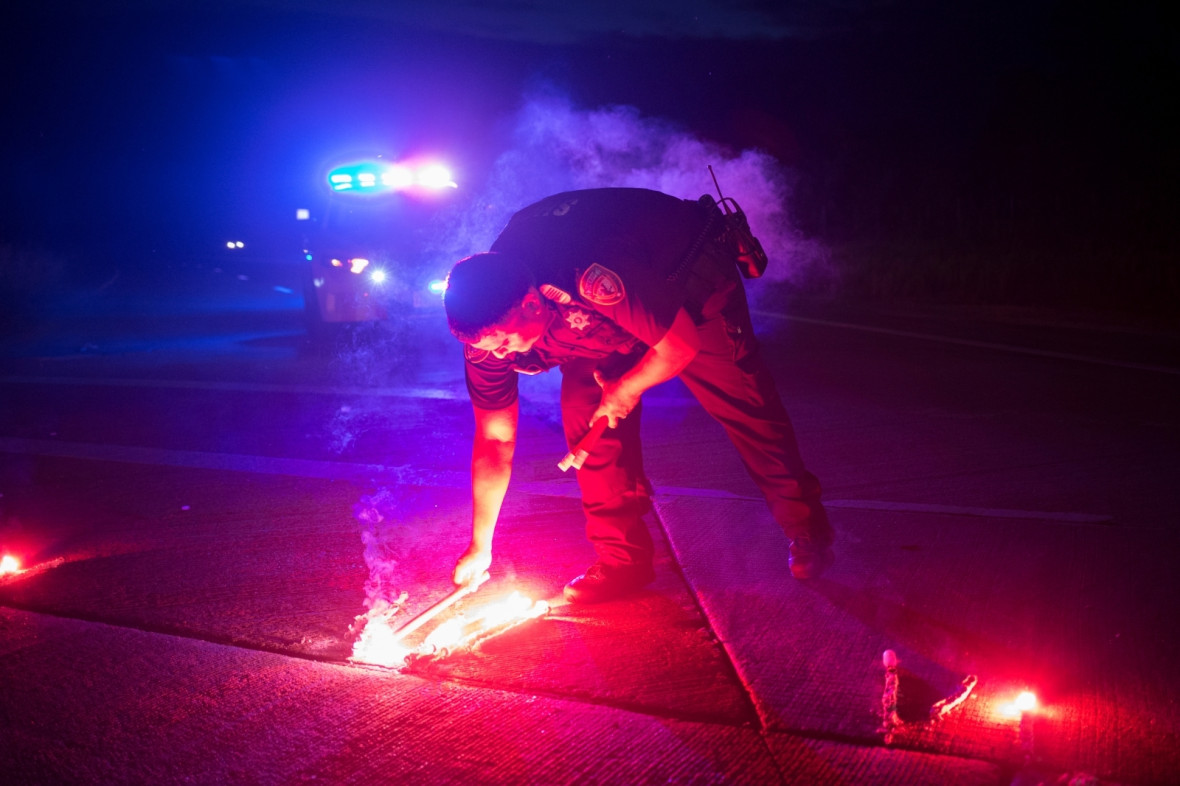 The storm has killed at least 35 people and forced 32,000 people into shelters since coming ashore on Friday (27 August) near Rockport, Texas, on the Gulf of Mexico Coast. It was the most powerful hurricane to hit the state in half a century. The death toll is rising as bodies are found in receding waters.