Gareth Bale insists the Euro 2016 semi-final between Wales and Portugal is about more than a personal battle between himself and Cristiano Ronaldo. The duo are teammates at club level and are billed as being key to their respective team's fortunes in their much-anticipated clash in Lyon on Wednesday (6 July).
Bale is excited about playing in Wales' first-ever semi-finals in a major international tournament and has insisted the game is much bigger than the supposed rivalry between himself and his Real Madrid clubmate.
"It's not just about two players, it's about two nations in a semi-final. We're just going to enjoy the occasion and carry on in the same way," the Madrid star said during a pre-match press conference, according to the BBC.
"Ronaldo is a fantastic player, but we talk about what we can do and don't worry about the opposition. It's about how we perform as a team. I can't comment on how he's feeling. We get on very well at Madrid, and enjoy playing together. It's not for me to decide, or important [who is the better player] as long as the team win."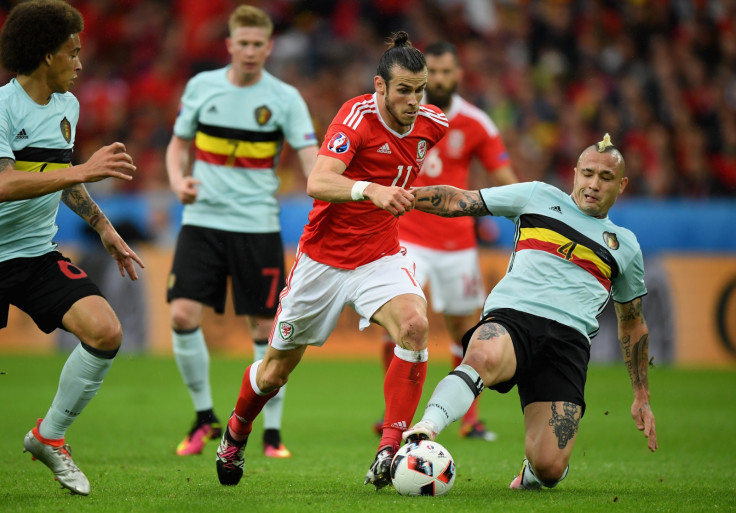 Wales qualified for the semi-final by defeating the much-hyped Belgians in Lille on Friday (1 July), and Bale admitted his side are enjoying a "dream" time to date. "It's a dream to win the tournament, but our aim is to make sure we win the next game against Portugal," said Bale, who won the Champions League with Madrid in May.
"There are no stars in our team, we all get along like brothers. We just take each game as it comes and it's going well so far. We have come here to do business and we want to win the tournament. We can't think past this semi-final and we want to get the job done and get through the final."
Bale – who joined Madrid from Tottenham in 2013 – also spoke of his pride at helping Wales reach the last four of the competition. "It's the most honoured I have felt. To have been involved in our country's biggest game ... we want to continue the journey and make more history," explained Bale, who has scored three goals in the tournament so far.
Wales go into the game against Portugal without the suspended Aaron Ramsey and Ben Davies, after both players were booked in their quarter-final victory against Belgium.