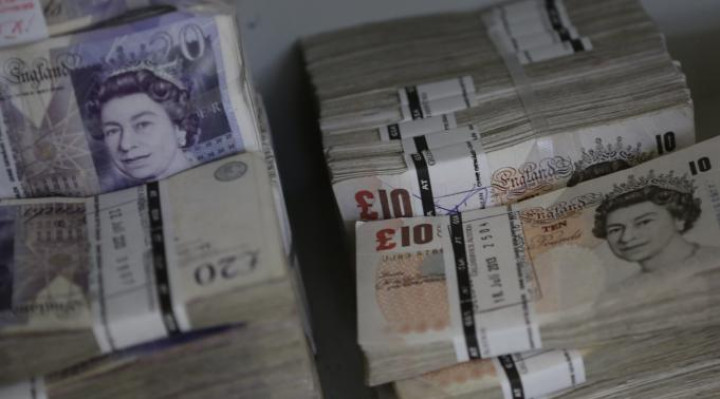 The pound has fallen to a fresh 14-month low after data showed the country's housing market is not as strong as expected, adding to negative sentiment after the Bank of England inflation report showed softer price pressures.
The RICS house price balance dropped to 20% in October from 30% in the previous month, data showed. Analysts were expecting a more moderate drop to 25%.
The GBP/USD fell to 1.5759, its lowest since mid-September last year, from the previous close of 1.5785. The pair had fallen 0.83% on Wednesday following the more dovish than expected quarterly inflation report and central bank remarks.
Technically, the pair is now testing an important support line of 1.5750 and a break of that will open the doors to the 1.5200 region, or even lower.
The BoE quarterly inflation report released on 12 November said the UK inflation is likely to fall below 1% in early 2015 and that the bank rate will remain unchanged until October next year.
Sterling weakened 0.23% against the euro on Thursday to a two-week low of 0.7895. The EUR/GBP cross had touched a more than two-year low of 0.7766 last month, and from that level, the pound is now off 1.6%.
Against the Swiss franc, the UK currency has fallen to a three-week low of 1.5231 and at that level, the latter is down 0.68% from Tuesday's close.
GBP/CHF Technical Analysis
The cross had touched a three-year high of 1.5536 in early October before falling to a one-month low in the next two weeks. It tried a retest of the 1.55-mark in the fortnight but failed.
Now with the recent fall after the BoE inflation report, the GBP/CHF cross has broken below the 23.6% Fibonacci retracement of its March-October rally.
The next level on the downside is 1.5133 but a more important one will be the 50% mark of 1.5000. As long as that holds, the cross will remain biased more towards the higher side.
A break of that, however, could see a sharper downside, most likely to the 1.4900-1.4800 region. Then a retest of the March low of 1.4467 will not be a tough task.