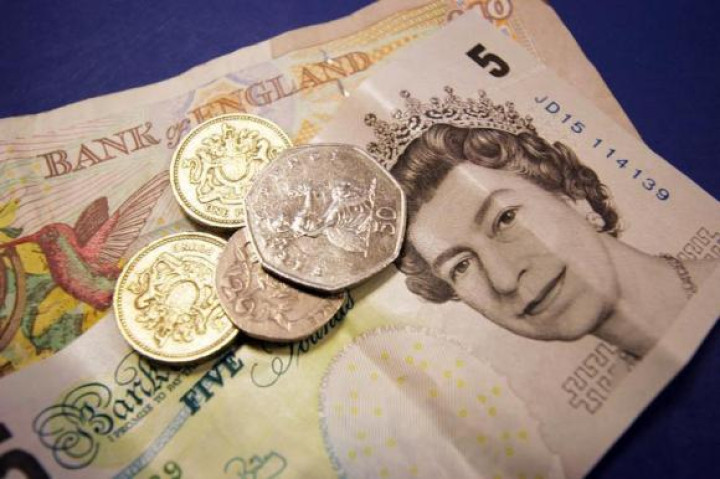 The British Pound slipped to a 13-month low on Wednesday as the Bank of England said it sees slowing pressures for the UK economy and that the country will take longer to return to the central bank's inflation target.
The BoE quarterly inflation report released on 12 November said UK inflation is likely to fall below 1% in early 2015 and that the Bank Rate will remain unchanged until October next year.
Following the release of the report, the GBP/USD was pushed to 1.5873 from 1.5940. The pair is now getting back near the 13-month low mark of 1.5790.
The BoE said plunging commodity prices and weak wage growth against a sluggish backdrop for global growth have triggered a drastic change of view on the outlook for inflation, and it is now expected to take three years to return to the 2% target.
The last inflation report in August was released amid signals from the central bank of a likely rate rise as early as February.
"The near-term profile for inflation was markedly different from that in August, with inflation likely to remain close to 1% over the next 12 months," the inflation report showed.
The BoE left its growth forecast for 2014 unchanged at 3.5% but revised slightly to 2.9% for 2015 from 3% in the August report.
The housing market outlook was weaker-than-expected three months ago, the central bank said, and added that the UK's unemployment rate is expected to fall to 5.7% in the fourth quarter of 2015.
BoE Governor Mark Carney said in a press conference after the report was release that he doesn't support monetising UK's debt anymore and he wants to unwind the £375bn asset purchase program of the bank eventually.
"Simply monetising the national debt would undermine that process. And it would also remove any discipline on fiscal policy -- as politicians could simply borrow recklessly and rely on their central bank to cover the cost," Carney said.