UK Inflation 'Likely' to Drop Below 1% Ahead of 2015 General Election - Mark Carney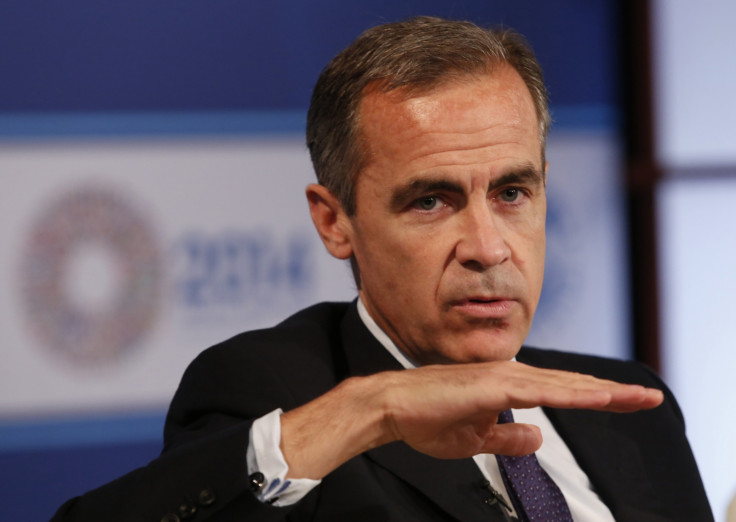 UK inflation is "more likely than not" to drop below 1% ahead of the 2015 General Election, according to Mark Carney.
"The best collective judgement of the Monetary Policy Committee (MPC) is that Consumer Price Index (CPI) inflation is likely to remain close to 1% over the next year, before returning slowly towards the 2%," the Bank of England governor said.
"We do not expect a rapid return of inflation to target. Although they are not permanent, the forces subduing inflation today are likely to persist for some time."
The prediction means that Carney would have to write a letter to the Chancellor George Osborne to explain why the central bank has missed its 2% inflation target.
The governor also revealed that the MPC predicted that real pay growth is "in prospect" and there are "tentative signs" of the long awaited hike for incomes.
Carney also stressed that real wage growth is a necessary "threshold" for the MPC to consider an interest rate rise, from historic lows of 0.5%, but not a "trigger".
"It's appropriate that while tightening in monetary policy remains in prospect, markets now expect somewhat easier monetary conditions over the forecast period than was the case three months ago," he said.
"That comment shouldn't be taken as validating any particular date for the first rate increase.
"We've highlighted repeatedly – we'll probably have to do it again today – what really matters is the broad shape of monetary tightening over the medium term rather than estimates of precisely when the process of normalisation will begin."
The comments come after the Office for National Statistics (ONS) revealed that the UK's unemployment rate held at 6% in the three months to September when compared to the month before.
But the research body explained that there were 115,000 fewer unemployed people when compared to the three months to June and 529,000 less when compared to last year.
The ONS also revealed that wages increased at a faster rate than expected as average weekly earnings (excluding bonuses) grew at a rate of 1.3% in the year to September, against 1.2% CPI inflation over the same period.
© Copyright IBTimes 2023. All rights reserved.