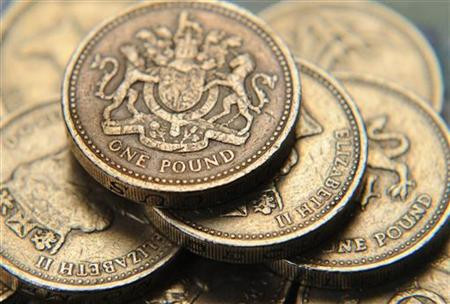 The pound was up against both the euro and the dollar today following the publication of unemployment data by the Office for National Statistics.
According to ONS figures the number of people claiming unemployment benefit in the United Kingdom dropped by more than expected last month.
Meanwhile the number of people in employment saw its strongest growth in nearly four years, thanks to a surge in the number of people working part time.
By 16:30 the pound was up against the dollar 0.61 per cent to 1.53 dollars to the pound. Against the euro the pound was up 0.35 per cent to 1.20 euros to the pound.