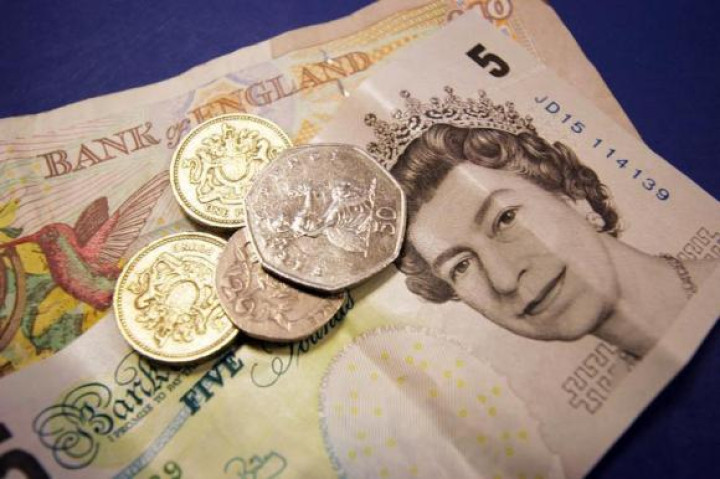 The pound traded higher on Friday after data showed that the UK economy managed to maintain a 3% growth rate, strengthening the case for a sooner rate hike by the Bank of England.
The move in the sterling, however, was marginal, and the currency broadly held the southward track, with most of the recent data having ended up dovish.
In the third quarter of 2014, the UK economy expanded 3.0% from a year earlier, slower than the 3.2% recorded in Q2 and compared to the previous two quarters' growth rates of 2.9% and 2.7%.
The consensus estimate for the third quarter was 3%.
The GBP/USD edged higher to 1.6058 from 1.6028 following the data. It was at 1.6029 at the close of Thursday. The pair, however, is not far away from the eleven-month low of 1.5875 hit on 15 October.
Dovish Signals
Data on Thursday showed that mortgage approvals in the UK increased only 39,300 in September, down from the August increase of 41,600 while analysts were expecting 41,500 additions.
Retail sales growth in the UK slowed to 2.7% from a year earlier in September, trailing the market consensus of 2.0% and sharply below the previous month's reading of 3.7%.
Industry experts point out that the weakening of the manufacturing sector and easing price pressures in the UK are good enough reasons for the BoE to buy more time for a rate move.
"The strong upsurge in UK manufacturing sector at the start of the year appears to have run its course, with the September PMI at a 17-month low and growth of new orders easing to near-stagnation," Rob Dobson, Markit's economist, said recently.
"With manufacturers reporting weaker selling price increases and a fall in input costs, the picture of waning inflationary pressures painted by industry may provide some leeway for the Bank of England to hold off from raising rates even if strong growth persists."
GBP/USD Technical Analysis
The fact that the pair failed to break above 1.6200 showed that the UK currency is holding on to its downtrend and it is more likely to hit deeper lows in the near future.
As of now, 1.5850-1.5750 provides a strong support zone for the GBP/USD but a break of that will open the doors to levels below 1.5000, an analysis of the weekly chart shows.
On the way south, 1.5420, 1.5230 and 1.5008 may be worth watching but a decisive break of the above-mentioned range will definitely expose 1.4813, the last year low.