Despite the fact that the 1987 original film spawned two sequels – each with different actors in the main role – it is almost impossible not to picture Arnold Schwarzenegger when someone mentions the movie franchise, Predator. So it is understandable that ever since news leaked that Shane Black was making another instalment of The Predator, fans have been wondering whether the action movie legend was going to make a cameo.
Now, lead Boyd Holbrook has revealed it is unlikely Schwarzenegger will be featured in the film. The reason? It would feel too much like a "gimmick" and would not necessarily fit into the new universe Black has created, he explained to We Got This Covered.
"I'm currently working on Predator," the 35-year-old told the publication. "It's not a sequel; Shane Black has made something totally new, somehow keeping within the realm of Predator [while also being] absolutely new in terms of the story that we're talking about today, and rooted in something real. It's real fresh. I don't think you're going to see [Arnold] Schwarzenegger. It would kind of make it a gimmick. It's horror, science-fiction and a western."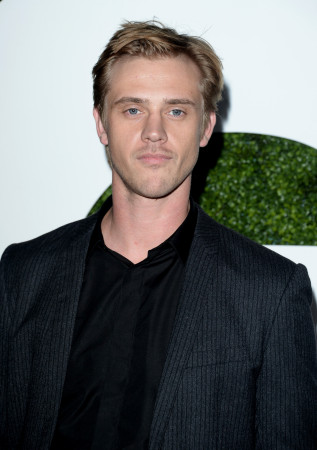 Even if Schwarzenegger does not feature in the movie, there are plenty of stars who will. Room actor Jacob Tremblay was the most recent name added to the existing cast which includes Moonlight's Trevante Rhodes, X-Men: Apocalypse's Olivia Munn and The People v OJ Simpson's Sterling K Brown.
Comedian Keegan-Michael Key will also star in the film, while The Cabin in the Woods stunt performer Kyle Strauts is set to bring the titular creature to life. The movie's plot, along with most character details are being kept under wraps, however it is known that Holbrook will be portraying an ex-Marine who tries to convince everyone around him he has discovered a fierce race of aliens. According to The Hollywood Reporter, Tremblay, 10, is set to play Holbrook's on-screen son.
Principal photography is expected to begin in Vancouver on 24 February. The Predator is currently scheduled to reach US cinemas on 9 February 2018. It will be released in the UK on 2 March.
For more entertainment news follow A-List on Twitter @Alistinsider