Popular horror franchises always have great, lasting lead characters. Scream had Neve Campbell's Sidney and Halloween had Jamie Lee Curtis' Laurie. Heck, James Wan's The Conjuring offered up two protagonists, played by Patrick Wilson and Vera Farmiga, that you couldn't help but fall in love with.
But scary sequel Rings ditches tradition by presenting completely new characters and not featuring Naomi Watts' Rachel, a character who was the focus of both The Ring and The Ring Two.
Talking with Cinema Blend, director F Javier Gutierrez explains why he and screenwriters David Loucka, Jacob Aaron Estes and Akiva Goldsman decided not to have her cameo in the new film.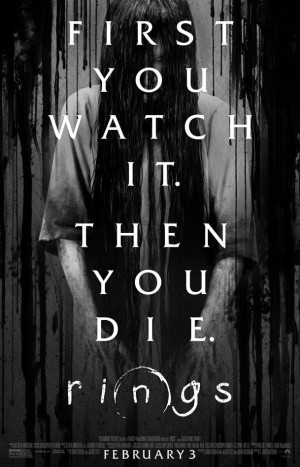 "Well, at some point we were toying with the idea of Naomi Watts. It was a couple of moments that we were talking about that for a while. The problem is [that the studio] was concerned. There was concern about tying it too much to the previous one.
"So, it was not necessary. I mean, it would have been cool for the fans, probably. For the new audiences, they wouldn't care too much. It was kind of forced. We didn't want to force it too. Like, 'OK, they are putting Naomi Watts here too, because of The Ring.' Because you feel bad when you watch a movie and the audience... [It] totally takes you out."
From Gutierrez' comments, one could assume that both Paramount Pictures and the creatives behind Rings may want to distance themselves from the original movies and embark on a more modern franchise.
Watts is so synonymous with the first two US instalments that including her this time round might isolate an audience member who hasn't watched the previous outings. Similarly, as with many new horrors these days, it looks like the studio is keen to target the younger viewer, offering up 20-something type characters in the film, so (ageism aside) perhaps Watts did not necessarily fit the bill...
Starring The Big Bang Theory's Johnny Galecki, Alex Roe (The Calling) and model-turned-actor Matilda Lutz, Rings is released in UK and US cinemas today (3 February).
For more entertainment news follow A-List on Twitter @Alistinsider