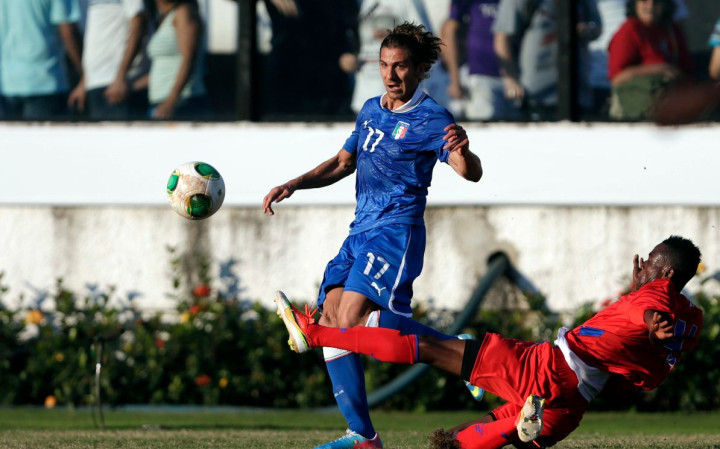 Atletico Madrid forward Alessio Cerci has admitted he is already considering leaving the La Liga side during the January transfer window – just a few months after signing for them.
Arsenal were heavily linked with the Italian winger during the summer transfer window following Olivier Giroud's injury – as he can also play up front.
However Atletico beat the Gunners to his services on deadline day after paying £15 to Torino – while Arsene Wenger opted to sign Danny Welbeck from Manchester United instead.
The 27-year-old had an excellent campaign in Serie A last season, scoring 13 goals and earning a spot in Italy's World Cup squad.
But Cerci has failed to convince Atletico Madrid manager Diego Simeone that he deserves a place in his starting line-up, and has yet to start a La Liga game.
Speaking about his future during an interview with Rai after Italy's 1-0 victory over Albania, Cerci did not hide his intention to leave the La Liga side if his situation remains unchanged.
"We'll see what happens with Atletico from now until January, I didn't go to Madrid to not play. I was always relied upon in Italy, I don't have the patience to sit and stay on the bench.
"I gave my all, I think [the Albania] was my best game with Italy. Conte gave me confidence and I think I returned the favour. I was very eager to play and the heart, sometimes, counts for more than the schemes."
Inter Milan's new boss Roberto Mancini is said to be ready to bring Cerci back to Serie A, while recent reports claimed both Arsenal and Manchester United are also monitoring the situation.