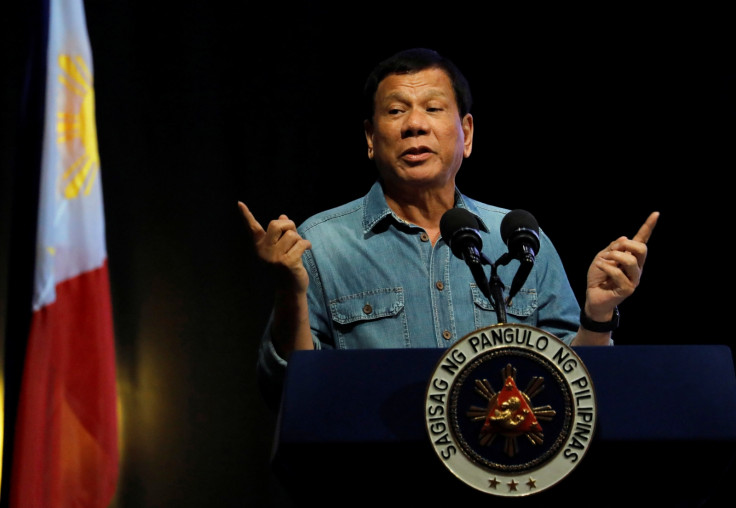 The Philippines President Rodrigo Duterte has told the navy to build "structures" to assert the country's sovereignty on the Benham Rise amid reports that China is surveying the region.
Manila lodged a diplomatic protest with China after a ship was spotted moving to and from Benham Rise, an area in the east of Philippines. In 2012, the United Nations had announced the region to be part of Philippines coastal shelf.
The Benham Rise, which is 250km east of the northern coastline of Isabela province, is rich in fish stocks and biodiversity.
On Friday, the Chinese foreign ministry clarified that the ship was engaged in "normal freedom of navigation and right of innocent passage".
Delfin Lorenzana, Defense Secretary of the Philippines said that Duterte's instructions were to ramp up patrols in the region and build structures "to say that this is ours".
"We are concerned, they have no business going there," Lorenzana said, reports Reuters.
According to Lorenzana, it is clear that the ship was not just passing the area as it stopped multiple times for sustained periods.
The defense minister recently indicated that he was suspicious of Chinese activities near Benham Rise and that the ship could be conducting surveys to test depths of water for submarine routes to the Pacific.
He also added that the issue would be discussed at the national security council meeting on Monday evening.
Meanwhile, the Philippine Coast Guard (PCG) is scheduled to patrol the Benham Rise, according to local media reports.