Five Filipinos arrested in Malaysia for alleged Isis links
Since 2013, Malaysian police have arrested more than 250 people over suspected militant activities linked to Isis.
The Malaysian police have arrested seven people, including five Filipinos, for allegedly having ties with the Islamic State (Isis) militants group.
Inspector General of Police, Khalid Abu Bakar said in a statement on Monday, 13 March, that a Filipino man was detained after he was suspected of raising funds and channeling them to two Malaysian - Mahmud Ahmad and Mohamad Joraimee Awang Raimee – who had already joined the Isis group in the southern Philippines.
Another Philippine man was reportedly planning to travel to Syria to join the Isis militants there, while one of the remaining three was found to have pledged loyalty to the most-wanted man and leader of the Abu Sayyaf militant group in the Philippines, Isnilon Hapilon.
Two other Filipinos – believed to be a man and a woman – reportedly smuggled three Isis members from Malaysia and Indonesia to the southern Philippines via Sabah on the islands of Borneo. It resulted in the pair getting arrested for their offence, Khalid said.
He also added that a Malaysian woman was arrested after police suspected that she was helping individuals who were travelling without valid visa enter and leave the Philippines through Sabah. She is thought to have been working as an airport immigration official and some of the people whom she allowed to travel without valid documents reportedly include Isis members from Malaysia and Indonesia.
The second Malaysian, a man, was detained at Kuala Lumpur airport on Sunday (12 March) soon after he was deported from Turkey, the police chief added. According to Reuters, he went to Istanbul in October with an intention to enter Syria to join up with the Isis jihadists. He reportedly sought the help of an Isis member in the forest area of Sulawesi in Indonesia.
Latest in the strings, these seven arrests by Malaysian authorities came as the country has been stepping up its security measures ever since armed men linked to the Isis launched multiple attacks in neighbouring Indonesia last year.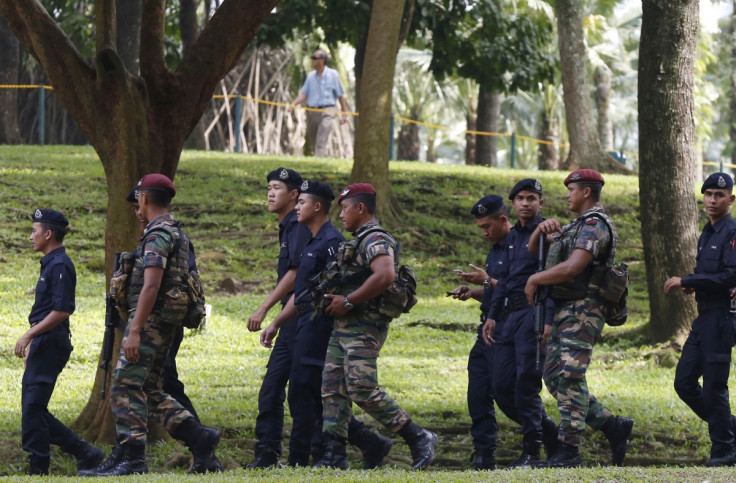 More than 250 people suspected of having ties to militants activities were thought to been arrested by the Malaysian police since 2013. Most of the arrests were made during a raid in Sabah, on the islands of Borneo.
© Copyright IBTimes 2023. All rights reserved.