Donald Trump made an introductory call to the prime minister of India, Narendra Modi, in a bid to continue to strengthen ties between the two countries. This was the US president's fifth call to a nation's leader and the choice to connect with Delhi ahead of Moscow, Beijing or a number of other European countries is being regarded as a show of political friendship by the Indian media.
"During a call with Prime Minister Narendra Modi of India, President Trump emphasised that the US considers India a true friend and partner in addressing challenges around the world," the White House said in a statement.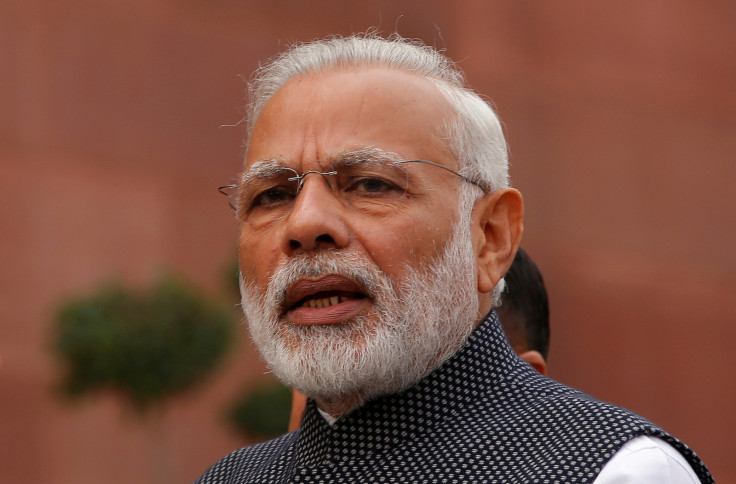 "President Trump looked forward to hosting Prime Minister Modi in the US later this year."
The two leaders discussed economic and defence cooperation and other opportunities to strengthen their partnership. Security in the region of South and Central Asia was also a focus of the call and Trump and Modi agreed to work together in the global fight against terrorism.
Following the conversation, Modi tweeted about it on his personal Twitter account. "Had a warm conversation with President @realDonaldTrump late last evening. President @realDonaldTrump and I agreed to work closely in the coming days to further strengthen our bilateral ties," he said adding that he also put forward an invitation for Trump to visit India.
The Potus' anti-Muslim rhetoric during his presidential campaign played well among Hindu nationalists and earned him a number of supporters from the Indian community in the US. Trump participated in an event organised by the Republican Hindu Coalition for the Kashmiri Pandit terror victims and the Bangladeshi Hindu victims in Edison in October.
Over the weekend, the president spoke to Canadian Prime Minister Justin Trudeau, Mexican Premier Pena Nieto and Israeli Prime Minister Benjamin Netanyahu. He also made an official call to Egyptian President Abdel Fattah el-Sisi.