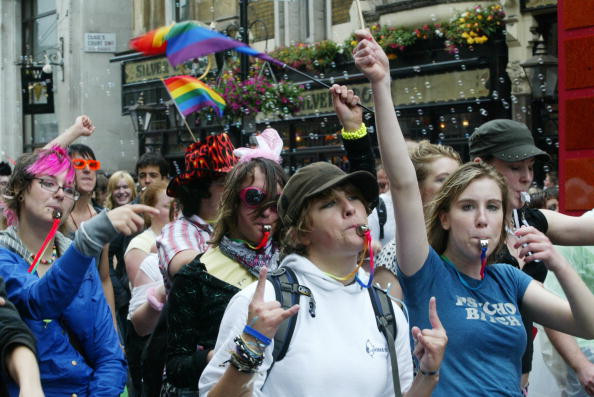 Around 20,000 people will take part in the Pride parade through central London today.
The event will start in Baker Street and travel along Oxford Street, Piccadilly Circus, Pall Mall and Trafalgar Square before ending at Whitehall.
Eurovision winner Conchita Wurst will headline the celebrations, introduced by Sir Ian McKellen, with singers Sinitta and Sam Bailey also joining in.
28 June is also Armed Forces Day, and members of the Army, Navy and Royal Air Force are also marching in the parade.
This year's theme is "freedom to be oneself". Michael Salter, chair of Pride in London, told the Guardian: "Conchita is an incredible example of the power of having the freedom to be oneself.
"Winning Eurovision, she raised the profile of the LGBT+ (lesbian, gay, bisexual and transgender) community across a continent and sent an important political message."
Conchita Wurst said: "Let us be proud about who we are and let us give a statement for love, respect and tolerance."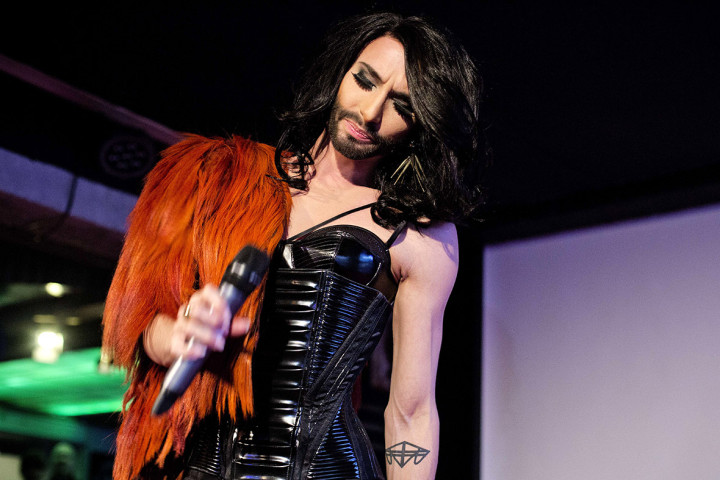 London Mayor Boris Johnson, who will not be attending this year's festivities, said ahead of the Pride march: "The increasing visibility of LGBT people is testament to London's status as one of the most LGBT-friendly cities.
"Recent homophobic attacks show there is more to be done. Hate crimes like this generate fear, which is why it is so important that LGBT people have the confidence to report them, knowing they will be taken seriously and that such incidents will be pursued relentlessly by the police."
A survey found that more than half of UK football fans think more needs to be done to tackle homophobic abuse in sport. The poll by Stonewall found that people in Ireland were the most accepting of gay players, with more than 80% saying they would be comfortable if a player on their national team came out as gay, compared with 73% in the UK.
In the UK, the Southbank Centre has brought together hundreds of artists, communities and partners to create its Festival of Love. The event celebrates the Same Sex Couple Act, which legalises same-sex marriage in England and Wales.
However, in almost 80 countries around the world, homosexuality remains a criminal offence. Punishments range from fines to short and lifelong prison sentences, hard labour, forced psychiatric treatment, banishment, whippings, and death by public stoning.
The International Lesbian Gay Bisexual Trans and Intersex Association (ILGA) released a 110-page study on the status of the international LGBT community with country-by-country profiles of relevant laws.