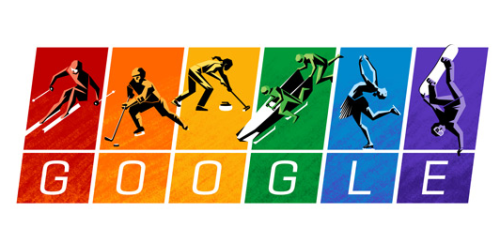 On the opening day of the Winter Olympics in Sochi, Google has taken a major stance against Russia's anti-gay laws by creating a Google Doodle which features the colours of the rainbow flag.
The Doodle appears on all of Google's homepages and features the red, orange, yellow, green, blue and purple colours of the instantly recognisable rainbow flag which is a symbol of gay pride.
Google has also added a pointed quote from the Olympic Charter just below the Doodle, which reads:
"The practice of sport is a human right. Every individual must have the possibility of practicing sport, without discrimination of any kind and in the Olympic spirit, which requires mutual understanding with a spirit of friendship, solidarity and fair play."
Anti-LGBT discrimination
Chad Griffin from the Human Rights Campaign congratulated Google on its stance:
"Google has once again proven itself to be a true corporate leader for equality. Alongside Olympic sponsors like AT&T, Google has made a clear and unequivocal statement that Russia's anti-LGBT discrimination is indefensible.
"Now it's time for each and every remaining Olympic sponsor to follow their lead. The clock is ticking, and the world is watching," Griffin added.
Rebranding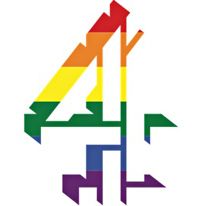 Google Doodle follows the decision of UK broadcaster Channel 4 to rebrand its logo from Friday, also featuring the colours of the rainbow flag.
Channel 4, which has the rights to the Paralympic Winter Games, will also debut a 90-second ad at 7pm on Friday as live coverage of the opening ceremony begins on BBC. The 'Gay Mountain' ad will play across all Channel 4 related channels (E4, More 4 and catch-up station 4Seven).
The ad, which pokes fun at Russian's laws, features a 'bear' cabaret act and uses the tagline "Good luck to everyone out in Sochi."
Warning
In the run up to the Olympics Russian politicians warned athletes and spectators against promoting gay rights during the games.
Russian Deputy Prime Minister Dmitry Kozak said it was forbidden by the Olympic Charter and Russian law to spread propaganda during a sporting event.
Last July President Vladimir Putin signed a law which outlaws pro-gay "propaganda" that could be accessible to minors, but it is seen by campaigners as a way for Russian authorities to stamp out any public expression of support for gay rights.
This week gay rights activists have been holding protests in 19 cities around the world and asking official sponsors such as McDonald's, Coca-Cola, Samsung and Visa to speak against Russia's new laws on homosexuality.