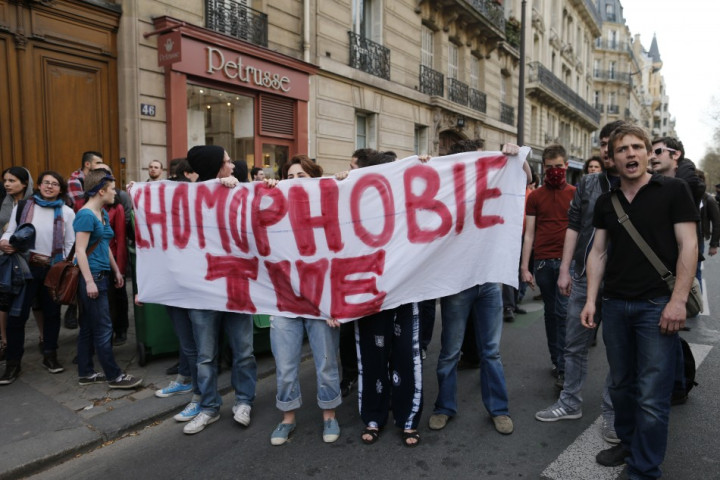 The British embassy in Paris has been adorned with a rainbow flag in a show of support for the Pride marches in Paris and London on Saturday 29 June.
The LGBT Pride march in Paris will be the city's first since France legalised gay marriage.
Voicing his support, Britain's ambassador to Paris, Peter Ricketts, said, "I am delighted to fly the rainbow flag over the embassy to mark this week and to show our pride in our LGBT staff and our celebration of diversity in our staff and our society."
He added: "The British government supports LGBT rights around the world and believes no one should face prejudice and discrimination because of their sexual orientation or gender identity. Events such as this give us a chance to come together to mark and celebrate the journey towards equality for LGBT people."
French President Francois Hollande recently signed a bill legalising gay marriage, sparking widespread violent protests. The first gay marriage took place in France shortly after the legislation, a key election promise of Hollande, was passed.
France is the ninth European nation and the world's 14th country to legalise same-sex marriage.