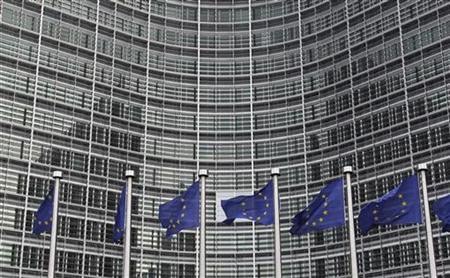 Prime Minister David Cameron faces his biggest rebellion since taking office 16 months ago in the EU referendum vote in the Commons next Monday.
Sixty-five Tory MPs, including front-bench ministers, have publicly declared they will be rebelling against the government, which could lead to further Cabinet resignations following Defence Secretary Liam Fox's departure one week ago.
Cameron attempted to reach a compromise with his senior Cabinet members by asking George Eustice, his former spokesman, to table an amendment to the referendum, but this was sharply rebuffed.
Labour Rebellions
The government are not the only ones facing a rebellion. Although the opposition leader, Ed Miliband, says he will be voting with the government, he too faces rebellions in his party, after Labour MP Graham Stringer said he would be voting for the motion.
There is a feeling across all parties that a referendum had always been promised by the government of the day, but the key vote had never been held.
One senior MP was scathing his head, saying: "The government has mismanaged the whole thing.
"They should have let the vote go ahead on a quiet Thursday, make it a free vote because the debate is being held after a petition from the public, and say it will listen to the views of the MPs because the vote is only an advisory one.
"Instead, the prime minister has made a great show of bringing the vote forward and putting William Hague into play."
One member of the "payroll" said: "They have really screwed this up. They have handled it badly. Ministers and PPSs will stay with the government now because there is no great treaty change at the moment.
"But if there is the big change then the government can't expect us to keep quiet."
It is suspected that the government will be able to win the vote, but should there be a sufficient rebellion it will question the amount of internal support for the policies and leave Cameron with a bloody nose.