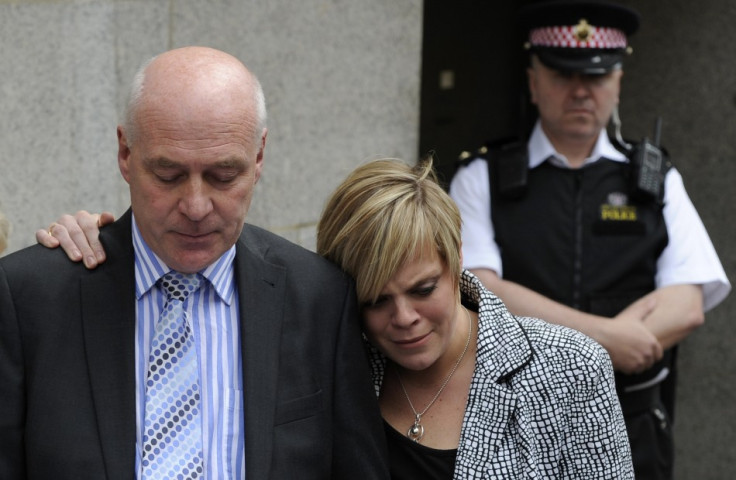 British Prime Minister David Cameron has publicly condemned the Rupert Murdoch owned News of the World tabloid for its alleged hacking of murdered Milly Dowler's voicemail.
A report from Reuters alleged that Cameron made the comments while visiting British troops in Afghanistan, joining the growing cacophony of ill-feeling directed by the public at the News of the World.
The allegation states that as well causing untold extra grief to Dowler's parents -- with the news that certain voicemails had been deleted sparking fresh hope that the schoolgirl may be alive -- that the News of the World's actions hampered the U.K. Police's investigation.
Milly Dowler first went missing in 2002 when she was 13-years-old, her killer was only convicted last month.
The publications ex-editor and now head of News Corp's British newspaper division Rebekah Brooks is among a group of high-profile company members being interviewed.
The case has escalated as a result of News Corp's recently revealed plans to take over BSkyB. The corporation is currently waiting for approval by the British Government to got ahead with the multi-million-pound deal.
Speaking to journalists during his time in Afghanistan Cameron commented on the case, "On the question about the really appalling allegations about the telephone of Milly Dowler, if they are true, this is a truly dreadful act."
Cameron's word may have been tempered by his close relationship with the News Corp's owner Rupert Murdoch. The PM has consistently attempted to distance the hacking allegations from the corporation's potential BSkyB takeover -- which is due to be approved or rejected this Friday.
The recent allegation of phone hacking isn't the first one the corporation has suffered. Brooks successor and ex-spokesman for Cameron Andy Coulson was forced to leave the paper after a similar incident in 2007, a scandal that followed him in his move to Cameron's office, forcing him to quit his post this year as public pressure grew.
Since the scandal began BSkyB's share value has dropped by 0.6 per cent.