One of the most anticipated announcements from the annual Google I/O conference was finding out more about what the letter 'N' stood for in the title of Android's new operating system. Well, it turns out we have to wait a little longer as unfortunately it still lacks an official name.
"One of the hardest parts of an Android release is coming up with the name," admitted Google's Dave Burke during the keynote address. "For the first time we're going to let the world submit their ideas for the name for Android N." He joked: "Don't call it Namey McNameface."
Indeed, Google then published a website with the tagline #NameAndroidN that you can visit now to submit your own idea.
However, what Google lacked in solid titles it made up for in feature announcements — with Burke claiming the development team paid close attention to user feedback received from the preview released back in March.
Google revealed the OS — which is set to come out of beta this summer — will boast enhanced graphical performance, reduced battery consumption, background downloads for those vital security updates and, most excitingly, over 70 new emojis.
The technology giant touted a modern 3D graphics API it has dubbed 'Vulkan' that lets developers directly control a phone's GPU for sharper graphical abilities. Additionally, it claimed to have made "major optimisations" to app installation and file-based encryption options.
Multi-tasking and media management capabilities were also discussed, with a new split-screen mode giving users the ability to watch video while surfing the web at the same time. Also, a mode called Picture-in-Picture can link a device with an Android TV to stream content simultaneously.
The keynote speech focused on three major points: performance, security and productivity. To this end, a significant amount of time was dedicated to security enhancements. Given how users have become more privacy-conscious over the years, and with the firm now touting end-to-end encryption in its new messaging app Allo, this makes sense.
To show the scale of its operations, Google said it now scans and analyses roughly a billion apps in a single day. To combat one major criticism usually thrown at Google, it revealed that Android N will now seamlessly update your device with the latest software upgrades available. Furthermore, it stressed how robust its malware-testing has become on its Play Store. Meanwhile, a new cloud-based infrastructure called SafeyNet was announced that analyses app signals to predict malicious behaviour.
Given the wide scope of features and updates included in Android N, it's unsurprising that not every new ability was given time on stage. In total, Burke said there will be over 250 major new features in Android N. Others include new language support, camera memory footprint improvements and lock-screen wallpaper support.
Daydream: A move towards VR
However, perhaps the most groundbreaking announcement related to Android N is that it will be closely linked with virtual reality (VR). The platform is called Daydream and Google touted plans to team up with a range of applications and developers such as YouTube, Google Photos, Play Movies and Street View.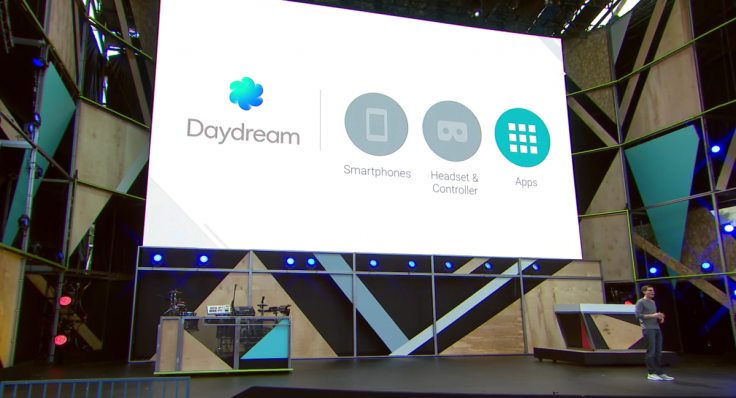 While details remain thin at this stage, Google promises to show more later in the year. Developers, however, can get early access now. In the keynote, Clay Bavor, vice president of virtual reality, spoke how plans are in motion to move from the humble origins of Google Cardboard to a more "immersive" and "comfortable" user experience.
Bavor said the VR will work closely with Android N and showed a blueprint design for a headset, controller and its related applications. With a strong focus on "performance and latency" Bavor said there will a 'VR mode' built into Android N and that a number of handsets will soon come "Daydream-ready" — including Samsung, LG and HTC devices. Compatible phones are expected to be available this fall, he added.
Google was keen to stress it was custom-designing many of its virtual reality experiences. It claimed that movies and games will both be a strong focus for the team and said that some applications, using YouTube as an example, will be "built from the ground up" for a VR perspective.
For everything Google-related, stay with IBTimes UK for more.