Google I/O 2016: Five key new technologies to look forward to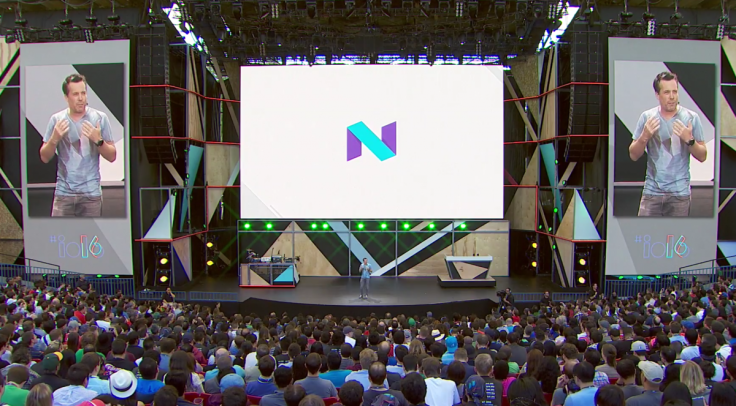 Google just had its 2016 Google I/O developer conference and a lot of exciting stuff has been announced, although some of the predictions about what was expected to be covered haven't quite come true, and instead, the internet giant has managed to surprise the tech industry with new technologies and innovations to existing products.
Join IBTimes UK as we walk you through the five most exciting technologies mentioned at Google I/O 2016:
---
Google Home and Google Assistant
---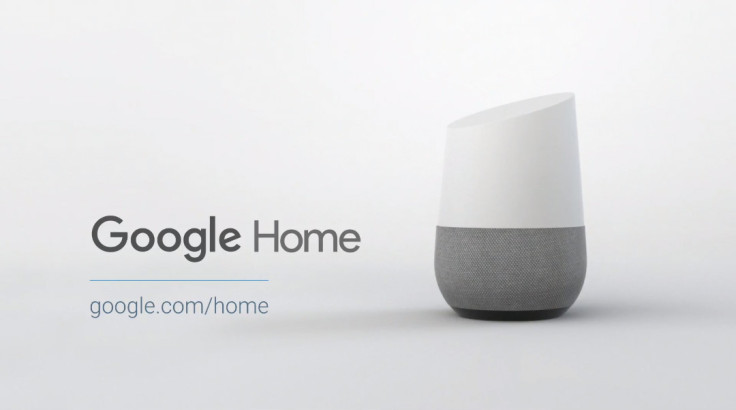 Google has decided to plunge even further into the Internet of Things with a smart home control centre called Google Home. Without needing a smartphone, users can verbally ask the device to complete a vast range of tasks, such as asking its new AI bot Google Assistant to turn on music which plays through a Wi-Fi speaker, ask Google to look up information, set alarms and manage to-do lists.
But the device goes even further – you can command it to turn on speakers in a particular room in the house and play specific music, or to instantly broadcast video content onto a TV screen in your living room, and even connect up popular home networking systems to instantly control lights and thermostats in different rooms, including Nest devices.
Google also says that it has improved the Google Assistant to provide even better search that provides accurate answers immediately and works better than existing assistants on the market.
---
Allo and Duo apps
---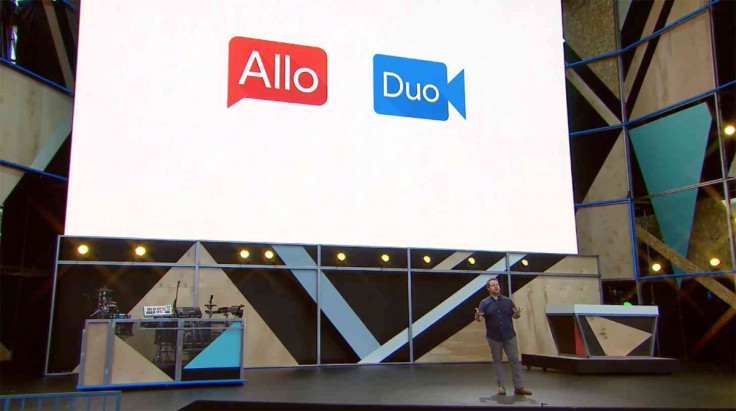 Google is also launching two new apps which also built on the capabilities of Google Assistant —namely Allo and Duo. Allo is a smart messaging app that seems to be trying to beat Snapchat, Skype and WhatsApp all in one. All messages are encrypted and the app learns over time to make conversations easier, and creates quick predictive optional answers to questions like, "Do you want to catch a movie?"
The app also takes away the need for users to leave the app to go onto a mobile browser to search for restaurants and after the user has picked a restaurant, allows the user to instantly make a reservation at the restaurant from within the IM chat window.
Users can play games with other users from within the chat window (sort of like MSN Messenger games in the early 2000s) and there is even an incognito mode where all messages feature end-to-end encryption and chats expire, similar to Snapchat.
Then there's Duo, which offers instant video calling that is also end-to-end encrypted and offers a much better video quality by proactively monitoring network quality several times a second and seamlessly switches between data and Wi-Fi.
---
Daydream for Virtual Reality
---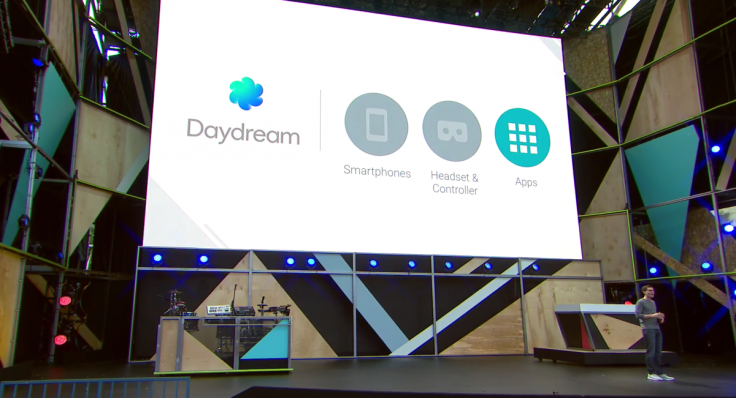 Google is not content to just play ball with everyone else (ahem, Samsung and HTC) when it comes to virtual reality, and to that end, it has come up with its own VR ecosystem called Daydream, that will hopefully launch in Autumn 2016.
Daydream sets out a standardised set of phone specifications to ensure low latency and high performance, and a number of phone manufacturers such as Samsung, HTC, LG, Huawei, ZTE, Asus and Alcatel have already signed up to create Daydream-ready phones.
Google has also created a headset and a small hand-held controller that's optimised for VR to help people interact with games. The controller will feature two buttons and a clickable touchpad for scrolling and swiping (similar to the budget consumer VR headset Freefly VR), but the tech giant stayed mum about what the headset will look like.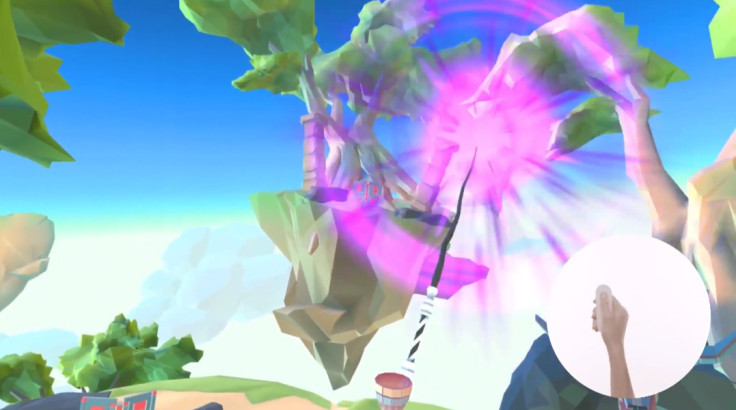 A demonstration of the controller in action playing games looks really positive and Google says that users will also be able to watch IMAX films as immersive experiences on Daydream as well as enjoying watching all standard videos from YouTube in a new way.
---
Android N
---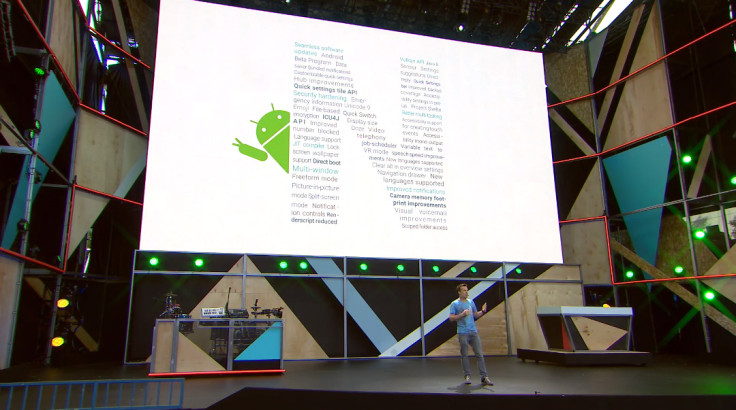 Google has shared a few more details about its highly anticipated Android N mobile operating system, which it says will be the fastest and best Android OS ever. A key part of this is its improved Vulkan graphics processor, as well as the new Just In Time (JIT) compiler, which is able to install apps 75% faster and reduce the size of compiled code by 50%.
The internet giant says that it has listened to Android fans' request for better multi-tasking abilities, and to that end has introduced a "Split Screen Mode" so that users can watch a video in the YouTube app and then split the smartphone or tablet display into two screens and open another app in the other screen to perform a completely different task.
There's also a Picture in Picture mode that enables Android TV users to watch a video in a pinned window in a corner of the screen while opening and navigating in other apps at the same time.
---
Android Instant Apps
---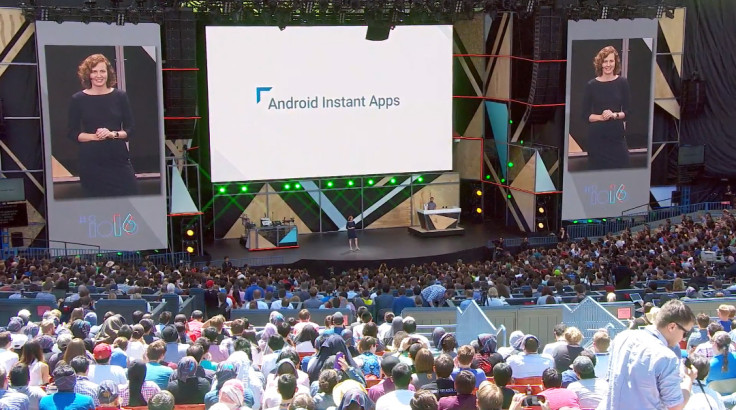 In perhaps the biggest surprise of the night, Google announced a new innovation that could potentially change mobile experience for good – Android Instant Apps. This new ability takes apps and splits them up into modules so that apps can launch and run instantly without the device owner needing to first access the Google Play store and download the relevant app.
Instead, Google Play simply installs only the pieces of code that are needed to perform a specific task, meaning that video content within apps can start playing automatically, and it is possible to search for and purchase items to buy, and then put it into a shopping cart and check out with Android Pay within just a few taps.
Google says that not only does this feature offer faster performance, it is also backwards compatible on devices going all the way back to Android 4.1-4.3 Jelly Bean, enabling apps to open within a single second.
© Copyright IBTimes 2023. All rights reserved.