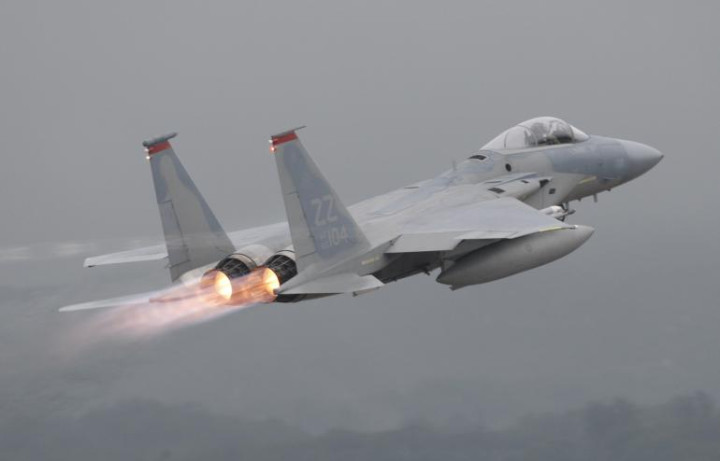 A small US private plane carrying a prominent upstate New York couple has astounded authorities after slamming into the sea off the coast of Jamaica on Friday.
Mystery shrouds the incident in which Larry and Jane Glazer were taken on a 1,700 mile journey after apparently becoming incapacitated at the controls. The plane, which has not yet been located by the US Coast Guard, crashed into the sea.
The Glazers are believed to have been killed.
A New York county official said that Larry Glazer, a real-estate executive from Rochester in New York, and his wife, Jane Glazer, were aboard the plane. It is not yet known if anyone else was on board.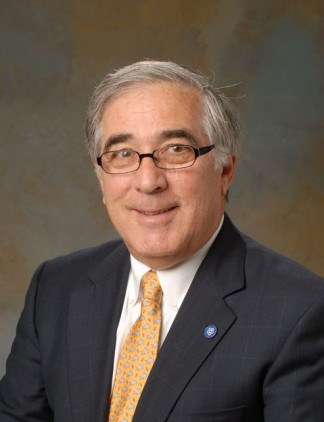 The pilot, understood to be Larry Glazer, stopped responding the radio calls about an hour after take-off from Greater Rochester International Airport in New York and was headed to Naples Municipal Airport in Florida, a spokeswomen for the Federal Aviation Administration (FAA) said.
A recording of the radio contact shows the pilot had indicated there was a problem and twice asked to descend to a lower altitude, before permission was granted by an air traffic controller. Contact with the plane was lost a short time later.
US fighter pilots were launched to shadow the unresponsive aircraft, and observed the pilot slumped over at the controls and its windows frosting over.
The plane – a single-engine, seven-seater plane, a Socata TBM700 – flew for several hours at an altitude of 25,000 feet (7,620 meters) southbound down the Florida east coast and south over Cuba, the FAA said.
It was trailed by two F-15 fighter jets, the North American Aerospace Defence Command (Norad) said, before the jets halted their escort when the plane entered Cuban airspace.
Norad suggested on its Twitter page that the aircraft's pilot may have suffered "possible hypoxia," a rare condition caused by a loss of cabin pressure that may have left everyone on board unconscious, reports the Associated Press.
In 1999, a Learjet carrying golf pro Payne Stewart lost cabin pressure during a flight from Orlando to Dallas. The aircraft eventually ran out of fuel and crashed in South Dakota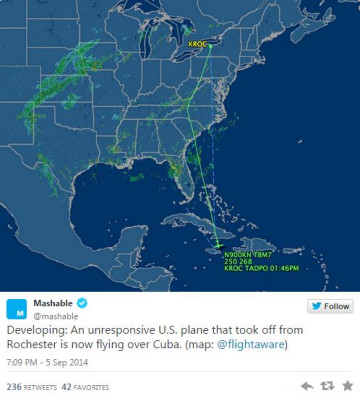 Entering Cuban airspace
US aviation authorities alerted Cuba to the plane's approach, requesting permission for the stray plane to enter Cuban airspace, according to a Cuban government statement late Friday.
Cuba agreed and was willing to allow the US military planes entry as well, the statement said, adding that its own search-and-rescue resources were made available in case they were needed.
"Throughout the whole time communication was maintained with the North American authorities who were informed of every measure taken in relation to this incident," the statement said.
Search and rescue teams, including a military plane and a helicopters, were dispatched to the crash site about 14 miles north of the tourist town of Port Antonio in Jamaica.
"At this time we have no located the aircraft or debris", a US Coast Guard spokesman said on Friday.
Larry Glazer co-founded Buckingham Properties in 1970, is the company's chief executive officer and managing partner. An online profile of Glazer said his hobbies included flying his plane.
Both Larry and Jane Glazer have been described as experienced pilots.
Several local officials, including at least two state senators, released statements describing the Glazers as eminent members of the community in Rochester, a city in Monroe County near Lake Ontario in western New York.