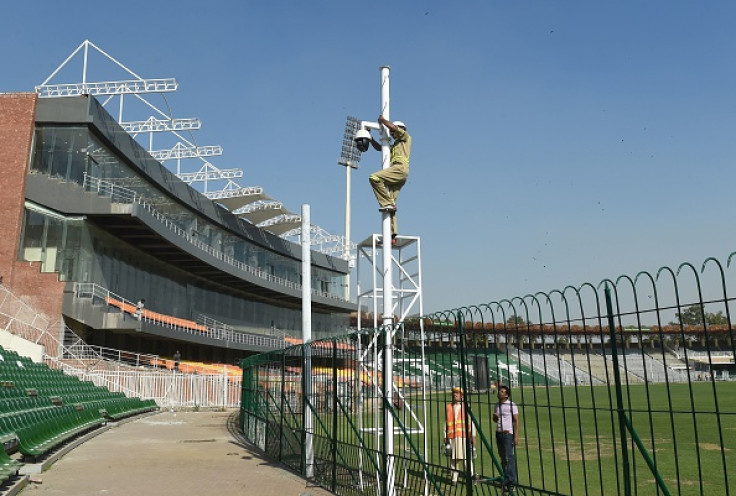 Following the confirmation of the Pakistan Super League (PSL) final taking place in Lahore, competition chairman Najam Sethi will now start preparing a list of overseas players who are willing to play on 5 March.
The PSL has been played in Dubai so far and there were doubts as to whether the final should take place in Lahore especially after a bomb blast in Lahore on 13 February. Concerns were so high that Sethi was considering having the final played in Dubai so that foreign players feel safe.
However, Pakistan Prime Minister Nawaz Sharif recently gave the green light to host the final at the Gaddafi Stadium in Lahore, which was later confirmed by Punjab Chief Minister Shahbaz Sharif.
The PSL teams that made the playoffs are Peshawar Zalmi, Quetta Gladiators, Karachi Kings and Islamabad United, with the first playoff game taking place on 28 February between the former two teams. Sethi claims everything will be clear once the finalists are decided.
"Everything will be clear once the playoff ends and the two finalists are decided," Sethi said as quoted on CricBuzz. "I can't give you the names (of foreign players), but I am sure there will be foreign players for the March 5 final."
"I will be going back to Dubai now and once the finalists are confirmed I will again talk to the franchise owners and foreign players. We have also prepared a back up list of foreign players in case the overseas signings of the finalist teams refuse to come to Lahore."
Pakistan has not hosted an international series since 2009 where the Sri Lankan team bus was attacked in Lahore, but Sethi wants to change Pakistan's reputation, starting with the PSL final.
"It's time the nation should show the world that we are a peace loving nation, we are not going to be blackmailed by the terrorists. After the success of this event, international cricket will also return to Pakistan. We have to work hard for the next six days to make it a success."