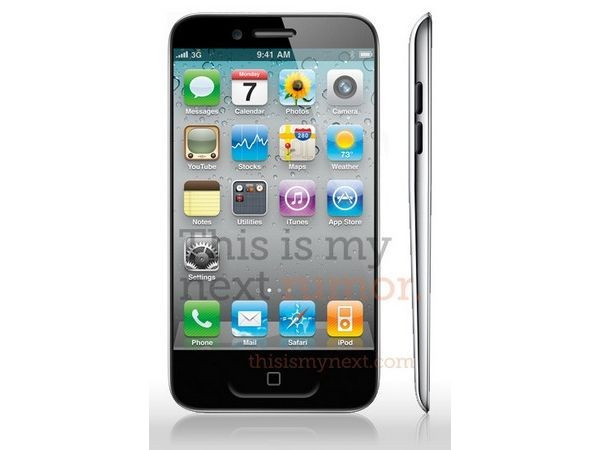 Two manufacturers believed to be producing components for Apple's iPhone 5 have issued reports forecasting a strong financial performance for the quarter, attributing the increase to the unreleased smartphone, CENS/Taiwan Economic News reports.
The Taiwan Economic News' report alleged that Largan Precision and TPK had both released reports showing increased profit forecasts for the quarter. The news directly follows reports suggesting the two had secured contracts to produce components for the iPhone 5.
Largan Precision has been reported as producing the device's camera lens module, while TPK is suspected of making its touch panel.
The report went on to claim that TPK had gone on to publicly credit the future iPhone 5 for its increased revenue forecasts.
"The company's chief financial officer, Freddie Liu, attributed the better-than-expected revenue mainly to strong shipment of touch panels for use in iPhone 4, and implied that models for iPhone 5 have been heavily shipped this month.
"Driven by the upcoming iPhone 5, Liu mentioned the company's sales revenue for the third quarter of this year is very likely to further grow from the second quarter to hit a record high, with gross profit rate to reach between 17 percent and 18 percent during the period," read CENS/Taiwan Economic News' report.
The report went on to reiterate several previous rumours regarding the device's camera, alleging it would house an improved 8-megapixel camera lens module. "The company confirmed that the revenue growth was mainly led by increasing shipment of 8-megapixel lens modules, a higher-end product also adopted in iPhone 5."
The news adds to the growing number of rumours suggesting Apple is on the brink of announcing the new device. Already unconfirmed reports have suggested that an unnamed Apple employee and France Telecom CEO Stéphane Richard accidentally leaked the iPhone 5's existence, reporting the company would announce the new product sooner rather than later.
Despite the large number of rumours, Apple is yet to release any firm data on its next entry into the iPhone franchise. At the time this article was written Apple were yet to release any official statement regarding the latest batch of iPhone 5 rumours.