Nividia has announced that its Project Shield handheld console will cost $349 (£229) when it launches in June, more than its closest rivals, the PlayStation Vita and Nintendo 3DS.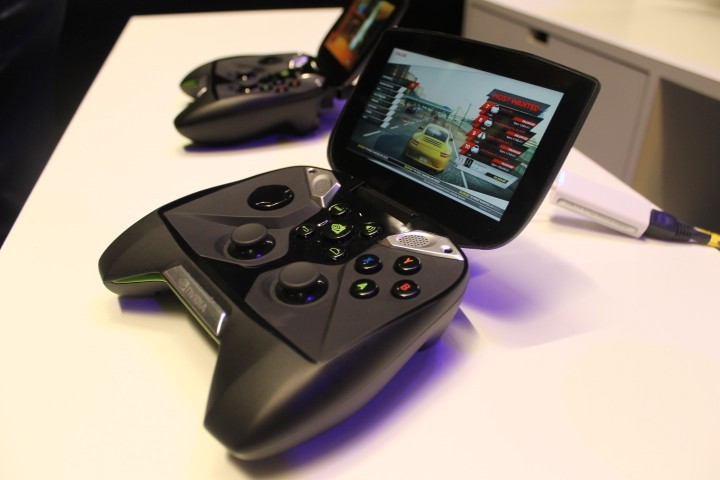 Unveiled earlier this year at CES 2013 in Las Vegas, Project Shield combines a flip up multi-touch screen with physical controls, allowing players to access games from the entire Google Play catalogue and Nvidia's own TegraZone.
It also allows streaming from PCs, meaning high-end, triple-A games like Crysis can be played on the device, with the PC doing all of the heavy processing, while the Project Shield itself displays the game.
The £229 price tag (plus 20% tax when it arrives in the UK) makes Project Shield more expensive than handheld rivals the PS Vita and Nintendo 3DS, which are currently sold for £199 and £139 respectively.
However, it provides a low cost alternative to even entry-level gaming PCs and laptops, which generally retail above the £500 mark, as it can be connected to a large monitor or television through an HDMI port.
Project Shield is one of several new consoles entering the market this year. Razer's Edge is a bespoke gaming tablet which also combines handheld gaming with physical controls. Running Windows 8, it is able to play PC games on the move and retails for around £650.
There is also the Piston from Xi3, a micro-computer that will allow players to access Valve's Steam distribution platform and play PC games via their living room television. No release date for the Xi3 has been set, though pre-orders for the console are currently open, with the price also set at around £650.
Project Shield, Edge and the Piston are all set to disrupt the home console space which has been dominated for the last eight years by Sony and Microsoft. A new PlayStation and a new Xbox are also expected to launch this year, though analysts have said that their market share may be threatened by the arrival of new machines from Nividia, Razer and Xi3.
Pre-orders for Project Shield are scheduled to open on 20 May.