Prosecco: Everything you need to know about the UK's favourite sparkling wine
The UK has fallen in love with Prosecco. In August, market research from Information Resources Inc (IRI) revealed that the UK sales of the bubbly drink from northern Italy had overtaken Champagne for the first time. The value of Prosecco sales in the UK over the past 12 months totalled £338.6m ($520m), a huge increase of 72% on last year.
But why has Prosecco become so popular and will these trend continue? We asked Tom Forrest , a wine expert at Vinopolis in London, to fill us in on everything you need to know about the sparkling wine.
What exactly is Prosecco?
Prosecco is a sparkling wine from north-eastern Italy, specifically the Veneto region around Venice leading up to the former Yugoslav border.
What is the difference between Champagne and Prosecco?
Prosecco is made in a less complex manner. It's a less complex process which gives you a less complex wine and different flavours.
The biggest difference is where the second fermentation takes place. In Champagne and Champagne style wines the second fermentation takes place in the bottle that you buy. But in the case of Prosecco it's made in a huge tank.
And the main difference that gives you is in the flavours that come to the front. In the case of Champagne they're very much what we call secondary flavours - biscuits, brioche, pastry flavours. Whereas in the case of Prosecco it's more about fruit flavours - white peaches, pears, apples - it's a much more fruitier, soft, more approachable style of wine.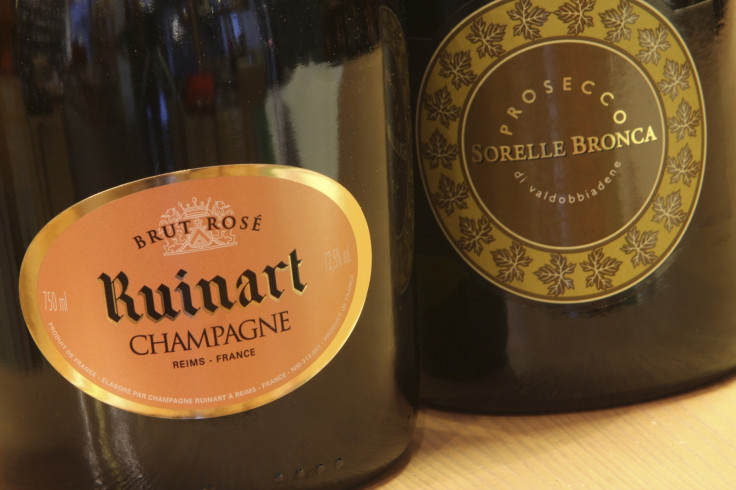 Why has Prosecco become so popular in the UK?
I think the recent trend in Prosecco sales in the UK really reflects the fact that we like bubbles. And because with Prosecco it's a less complex process, the wine is less expensive and that helps.
If you're looking for an everyday bubbly drink that you can sit back and enjoy in a guilt-free way, Prosecco hits that spot very well.
I think people like the flavour of it. It's very fruit-flavoured, peaches, pairs, and that makes it very approachable, very easy drinking fizz.
Will Prosecco continue to grow in popularity in the future?
I think sales are going to increase. We''re going out and drinking more often with meals, or just as a social drink and wine and in particular Prosecco is riding that wave.
The only problem is the fact that they might run out of actual wine they're trying to sell. I don't think that's going to happen soon but there have been rumours in the trade of one or two areas getting a bit panicky.
As for Champagne, it has nothing to worry about. It's a different class of wine and will continue to do well.
© Copyright IBTimes 2023. All rights reserved.