Protesters calling for the closure of the Calais migrant camp have blockaded the main motorway into the city.
Lorries and tractors converged on Calais in two go-slow motorway protests from Dunkirk and Boulogne, as farmer and trucker unions joined the protest.
The demonstrators are demanding a date for the dismantling of the "Jungle" migrant camp, which is home to an estimated 10,000 refugees and migrants.
The lorry drivers claim that gangs of migrants have been threatening and attacking them in attempts to be smuggled into the UK. Farmers claim migrants have damaged local crops.
Nicolas Sarkozy, who is campaigning to become French president for the second time, has addressed tensions over the presence of the camp on French soil, demanding the UK build a closed centre to house the refugees in the UK.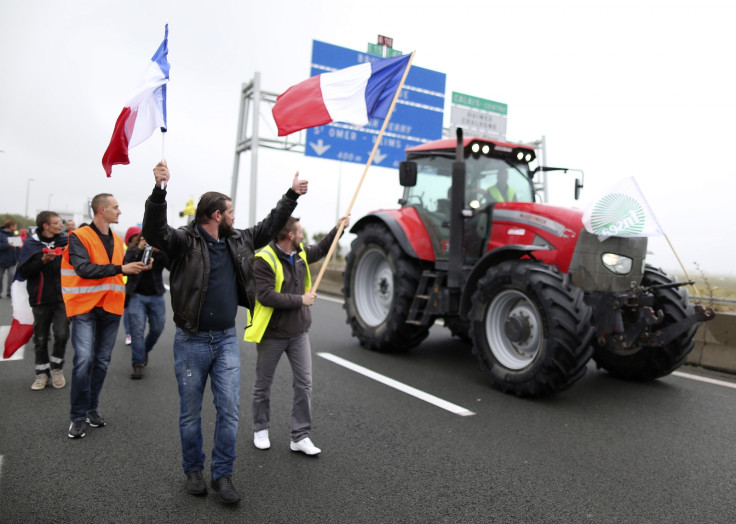 The French Socialist government has promised to close the camp.
Motorists have been advised to avoid crossing the Channel because of severe delays expected on the A16, where the protest is taking place.
In Calais hundreds of protesters carrying banners gathered on the motorway, which is located close to the entrance to the Channel Tunnel and ferry terminals.
The Port of Calais says a diversion has been put in place for access, and ferries are operating as normal. P&O Ferries and DFDS Seaways says travellers delayed by the protests will be put on the next available service at no extra cost.