Rodolfo Illanes, the Bolivian deputy interior minister, has been beaten to death by protesting miners, Minister of Government Carlos Romero confirmed on Thursday (25 August).
"At this present time, all the indications are that our deputy minister Rodolfo Illanes has been brutally and cowardly assassinated," Romero was quoted as saying by news agency Reuters. He added that the government was trying to recover Illanes's body.
According to reports, Illanes was kidnapped on Thursday when he went to talk to protesting miners in Panduro, around 160km (100 miles) from capital La Paz. It was also learned that the minister was at risk of being tormented.
Demonstration by the country's miners demanding better work conditions and change in policies turned violent this week after a highway was blockaded. After shots were fired by police on Wednesday, two workers reportedly got killed. Also, 17 police officers had been wounded during the clash, the government confirmed.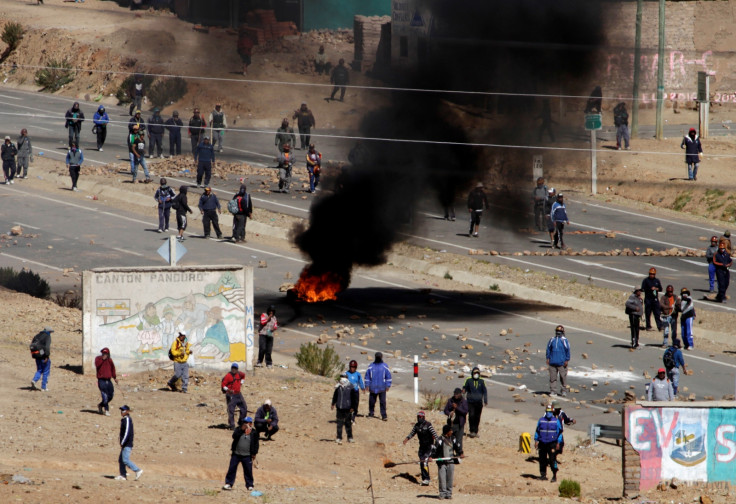 The workers are demanding better pay and greater union representation. According to a Reuters report, the protesters are asking for more mining concessions with less stringent environmental rules and the right to work for private companies. They are also against the policies what they refer to as the "neoliberal" agenda of Bolivian President Evo Morales.
The National Federation of Mining Cooperatives of Bolivia has also demanded the amendment of the Mining Act to strengthen workers' rights and have vowed to continue the protest until the demands are fulfilled.