New Tom Clancy's Ghost Recon Wildlands trailer shows off brutal terrains of Bolivia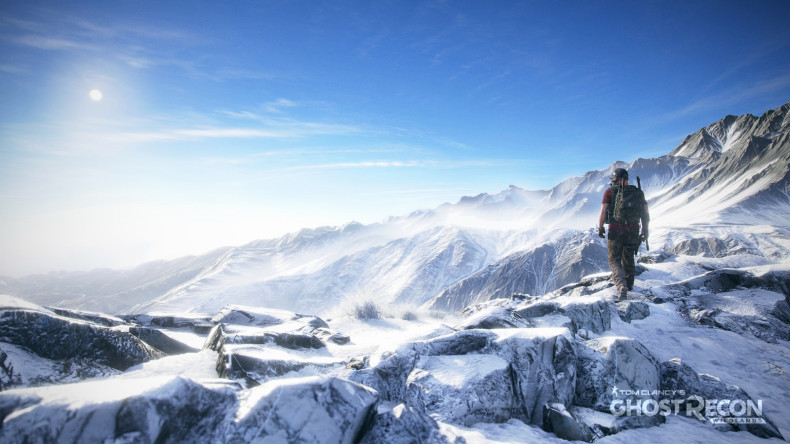 Developer and publisher Ubisoft has released a brand new trailer for its upcoming open-world, tactical shooter Tom Clancy's Ghost Recon: Wildlands. Released on 26 May, the trailer showcases Wildlands' massive open world locales that players can expect to explore in the game.
Set in near-future Bolivia, gamers are sent behind enemy lines and are tasked with taking on the Santa Blanca cartel and the corrupt government. Although the almost three-minute long trailer does not show a lot of gameplay, it does highlight the game's varied environments where characters traverse through swamps, jungles, salt flats, local villages and even icy mountain ranges.
"As part of the Tom Clancy franchise, authenticity is one of the key pillars which will bring the Wildlands to life in our latest instalment in the franchise," Eric Couzian, the game's Creative Director, said in a press release."Our goal has been to build the Ghosts as credible Spec Ops, so players have a range of options in facing not only the deadly cartels, but also the roughness of the multifaceted Bolivian landscape. Ghosts are survivors and hunters, they can blend in all sorts of environments, leaving no trace in the heads of their terrified enemies. We want players to feel this power."
Besides highlighting the different weapons players can use to kill enemies in the game, the trailer shows off Wildlands' various vehicles including buggies, dirt bikes, helicopters, trucks, an APC, Humvees and a patrol boat.
According to Ubisoft, players will also have "total freedom of choice to complete missions how they choose and watch as the world reacts to their actions."
"With Tom Clancy's Ghost Recon Wildlands, we're moving the Ghost Recon franchise in a new direction, with a massive, beautiful and living open world that reacts to players' choices," said Ubisoft's senior producer Nouredine Abboud. "Whether going it alone or teaming up with friends in co-op, players in Ghost Recon Wildlands will never encounter the same situation twice, providing endless possibilities and creative freedom to cultivate very personal stories and experiences with the game."
Initially announced at E3 2015, Ubisoft has remained rather mum about the title up until now. In February, Tommy Francois, Ubisoft VP of Editorial Tommy Francois revealed that the studio actually trained with an elite team of US Army soldiers to gain thorough, first-hand experience and accurately capture Bolivian culture.
"When you create a world, I think it's actually a trap to only read books," Francois said at the time. "It needs to start with our own immersion," Francois added. "How do we do this? We go smell the grass. We have to get out from behind our computers."
Ubisoft has also announced various premium editions of the game that are available for pre-order now:
The Deluxe Edition, available at GAME, contains the Standard Edition and the digital Deluxe Pack, which includes: the Huntsman rifle and motorbike, 3 emblems, 3 weapon camos, 3 character customisation items, and an XP booster. The physical version of The Deluxe Edition will also include 2 extra physical items: an in-game map of Bolivia and the original soundtrack of the game.
The Gold Edition, available at Amazon, includes the Season Pass, giving players access to two major expansions, as well as exclusive digital content such as equipment packs, an exclusive vehicle, epic weapons, and the digital Deluxe Pack.
The Calavera Collector's Case, exclusive to the Uplay Shop, includes all the equipment needed to operate as a Ghost deep inside the Bolivian wildlands to take down the vicious Santa Blanca cartel. This includes the Gold Edition alongside the Ghost's Audio Headset replica, a fully functional headset for PlayStation 4, Xbox One* and PC.
Last but not least, the Collector's Case also contains a Santa Blanca Cartel Skull, an in-game map of Bolivia, the original soundtrack of the game, a Bolivian carrying pouch, and 3 postcards of Bolivia.
Those who pre-order the game will also receive a bonus mission called "The Peruvian Connection" where players will "embark on a perilous mission among the high mountains of Bolivia to break the alliance between Santa Blanca and the Peruvian Cartels."
Ubisoft is expected to reveal more information about the game in June's E3 presentation.
Tom Clancy's Ghost Recon: Wildlands does not have a release date yet, but will potentially be released on PS4, Xbox One and PC.