As Russia's elite reel from the highest profile political arrest in the country since the fall of the Soviet Union, seven other top officials could face charges related to the corruption case of economic development minister Alexei Ulyukaev.
Agents say they had tracked Ulyukaev for months and wiretapped his phone, claiming he took a $2m (£1.6m) bribe to help ease the path for oil giant Rosneft to purchase a 50% stake in its former rival Bashneft.
Ulyukaev appeared in a Moscow court on Monday (15 November) and was placed under house arrest until mid-January. He faces a 15-year jail term if convicted and his is the highest-level arrest during Vladimir Putin's 16 years in charge.
Newspaper Vedemosti reported that other political elite members were being investigated, including deputy prime minister Arkady Dvorkovich and presidential assistant Andrei Belousov.
Oksana Tarasenko, from the Economic Development Ministry, and Marina Romanova, assistant to Deputy Prime Minister Igor Shuvalov, were also in the frame, the paper and Russian agencies claimed.
Ulyukayev's lawyer said his client has "not admitted his guilt" and that his detention is "a provocation against a state official".
Even Prime Minister Dmitry Medvedev described the arrest as being "beyond my comprehension".
Doubts have been expressed in some quarters that the charges may be fabricated centring, around claims it would be unlikely for Ulyukayev to demand a bribe from the state-controlled oil giant Rosneft, run by Igor Sechin. Sechin is one of Russia's most powerful figures, with close ties to President Putin.
Ulyukaev's house arrest comes amid a high-profile anti-corruption campaign and a shake-up among senior Russian officials that observers link to the presidential election in March 2018.
In June, then-Kirov Oblast Governor Nikita Belykh was arrested and accused of accepting a €400,000 bribe. In September, Interior Ministry Colonel Dmitry Zakharchenko was arrested after police found $120m in a raid on his Moscow apartment.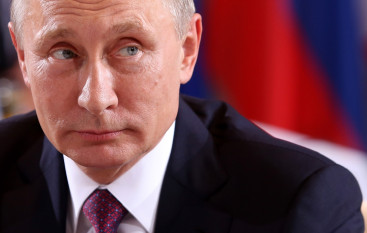 Political analyst Gleb Pavlovski said that Putin was sending out a strong message to the political elite, telling the Moscow Times: "The condition of your work and status is that, at any moment, a criminal case can be opened against you. It's the loyalty of fear: 'As long as you're afraid of me, I trust you.'"
Political science professor at the Moscow State Institute of Foreign Relations told Radio Free Europe that the arrest would have a considerable knock-on effect on the investment and political climate of the country.
"The moral and psychological consequences will be similar to those that came with the arrest of [Mikhail] Khodorkovsky in 2003," referring to the exiled former Yukos oil CEO.