A Kremlin insider has said that Vladimir Putin plans to call a snap election in 2017 and step down as president in an interview he gave with a Russian newspaper – taken down soon after its online publication.
Professor at Moscow State Institute of international Relations, Valery Solovei, is known for his accurate forecasts about Kremlin politics. He had correctly predicted that Anton Vaino would replace Sergei Ivanov as the president's chief of staff.
Solovei told the mass circulation Moskovsky Komsomolets newspaper that Putin may call for an election in 2017, a year earlier than originally planned, and that he would not run for another term in office.
He said that Putin may stand down due to "certain circumstances" and he has "problems" which mean he will be absent from the public for several months.
When asked directly if Putin had health problems, he replied: "I've said enough. And once again: this information is not absolutely reliable. However, it cannot be discounted."
Solovei raised the possibility of an early election "partly because of these circumstances" and, partly, due to Russia's geopolitical ambitions, adding: "We are talking primarily about relations with the West: as long as Putin is President, dramatically improving them is unlikely".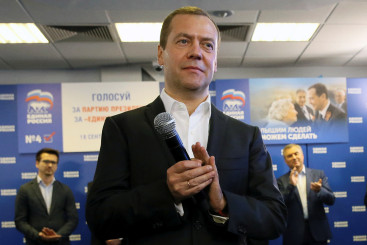 He also said Putin is unhappy with his current inner circle which he doubts can lead Russia on the world stage.
The report suggested that his successor could be Dmitry Medvedev, who served a four-year term as president in 2008, although Putin's security circle oppose this.
Another name in the frame is former bodyguard, and Deputy Defence Minister, Alexei Dyumin.
Intriguingly, the interview was taken down soon after it was published and has not since resurfaced, although it is available on internet archives.
The publication's editor Pavel Gusov, told the US-government-funded media outlet Current Time that it was taken down due to factual errors. But Solovei later insisted on social media that all he had said was true and that there would be confirmation before the end of the year.
There has been a spate of dismissals in the upper echelons of Putin's circles, with analysts speculating that the Russian leader is unhappy with his current cadre, many of whom have known him for years since his days before the presidency.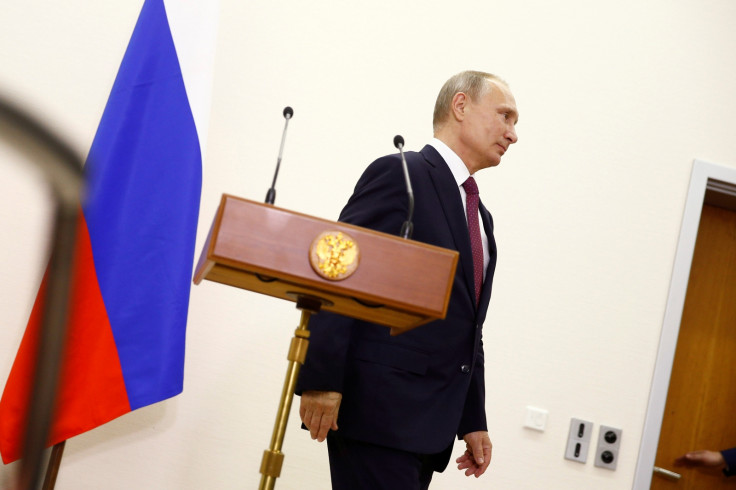 Russia's relationship with the west has deteriorated in light of the war in the east of Ukraine, as well as Russia's seizure of Crimea.
But with favourable comments towards Putin made by the US President-elect Donald Trump, speculation is mounting as to whether there can be a rapprochement between Moscow and Washington.