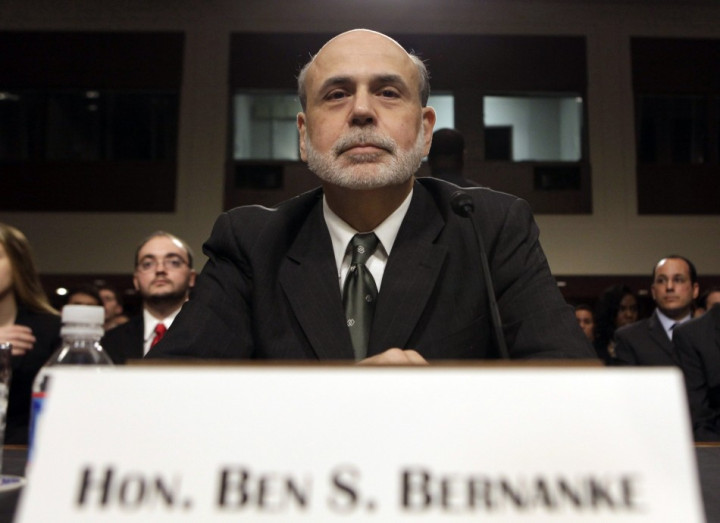 The much-awaited QE3 has boosted world markets as Fed Chairman Ben Bernanke announced that it will undertake open-ended purchase of mortgage-backed securities to the tune of $40bn per month.
Bernanke said the Federal Reserve will buy "additional agency mortgage-backed securities at a pace of $40bn (£25bn) per month".
The Federal Open Market Committee (FOMC) also declared its intention to keep federal interest rates at near zero "at least through mid-2015".
Assuring flexibility, the FOMC said: "A highly accommodative stance of monetary policy will remain appropriate for a considerable time after the economic recovery strengthens."
The announcement brought cheers to world markets as stock prices jumped, gold hit a six-month high and oil touched a four-month peak.
The S&P 500 rose 1.6 percent to 1,459.99 at the close of trading in New York, oil climbed 1.3 percent to $98.31 a barrel and gold hit a high of $1,778.80 an ounce.
The Federal Reserve also indicated a continuation of the open-ended asset purchase policy and additional buying until the labour market shows substantial improvement.
"We're looking for ongoing, sustained improvement in the labor market," said Bernanke.
"There's not a specific number we have in mind. What we've seen in the last six months isn't it."
"The committee is concerned that, without further policy accommodation, economic growth might not be strong enough to generate sustained improvement in labour market conditions."
The Fed Chairman believed that the fresh stimulus would help revive the economy by bringing confidence in American consumers and businesses.
"By assuring the public that we will be prepared to take action if the economy falters, we're hopeful that that will increase confidence, make people more willing to invest, hire, and spend."
Bernanke forecast the US economy to grow by 2 percent in 2012, lower than the earlier prediction of 2.4 percent but he expects the economy to grow by 3 percent in 2013.
There are doubts about how Bernanke's latest QE could bring growth to the economy. Analysts have already raised concerns about inflation and the need for more Fed action to fuel economic growth.
"We doubt it will be enough to get the economy on the right track," Paul Ashworth, an economist at Capital Economics, told BBC.
"It's only a matter of time before speculation begins as to when the Fed will raise its purchases from $40bn a month."