Newly appointed QPR manager Harry Redknapp has earmarked ex-Manchester United midfielder David Beckham as a potential January signing. The former Tottenham boss has been hired to replace the outgoing Mark Hughes and believes the midfielder, who also starred with Spanish champions Real Madrid, could be a vital part of his plan to escape relegation from the Premier League this season.
"I'm sure he could still play in the Premier League. I've not discussed it with the chairman so we'd have to look at that. He's a top fantastic player," the new manager said, in a BBC report, adding, "We had him training at Tottenham and it was amazing [to have him] round the place. He is absolute class. David could still be a great asset to anyone. Just having him round the place, showing people how to train and look after yourself. His professionalism is second to none."
Unfortunately for Redknapp (who was also linked with a move to Ukraine), convincing Beckham to swap Los Angeles for struggling QPR may be difficult, particularly since he is expected to receive big-money offers from clubs in Russia, China and the Middle East. Beckham has announced he will leave his present club, Los Angeles Galaxy, at the end of the season.
This isn't the first time Redknapp has set his sights on Beckham. The 65-year-old manager attempted to sign the player last season, while with the White Hart Lane club. At the time Beckham did train with the Spurs' first team but negotiations with LA Galaxy over a loan move failed. Beckham is also a long-time target of QPR owner Tony Fernandes.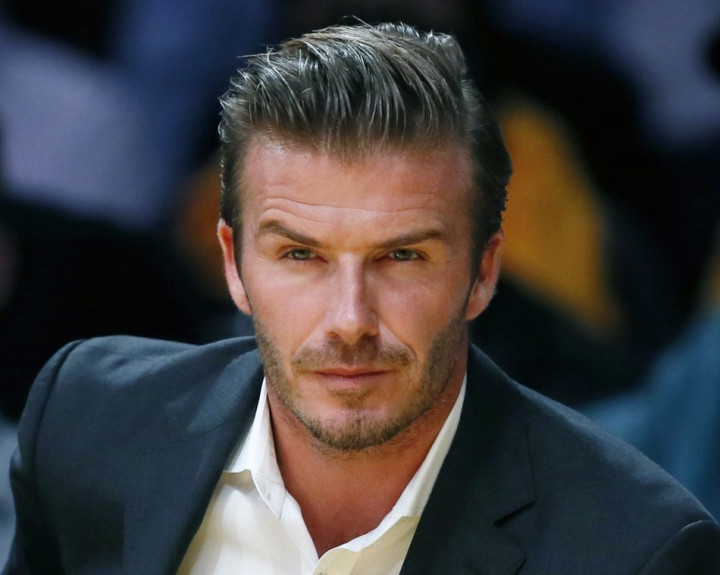 Meanwhile, in a move that is unlikely to win him friends at Loftus Road, Redknapp has blamed the Rangers' playing staff for the sacking of their manager, Hughes. The ex-Manchester City boss had struggled with the London club this term and they lie at the bottom of the Premier League, with nine defeats and zero wins in 13 games. The new QPR manager was in the stands at Old Trafford, to watch a 10-man side lose 3-1 to Sir Alex Ferguson's men.
"They have not performed to their potential so the buck stops there. Mark has lost his job and it's down to them. He could only do what he could do. There are some good players here and they need to start performing. They are man enough to know they're to blame for the position we are in," Redknapp stressed.
QPR's next game is against Sunderland at the Stadium of Light, on 27 November.