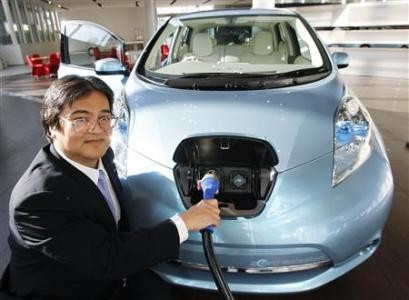 Qualcomm has announced its first Wireless Electric Vehicle Charging trial for London, in line with the government's efforts to make the capital a zero emission city. The U.S. mobile technology giant is collaborating with the UK government along with the Mayor of London's office and Transport for London in the trial.
The trial is considered an innovative solution for vehicle charging and hopes to turn electric vehicles as a real option for the motorists. It enjoys strong support from Prime Minister David Cameron and Mayor Boris Johnson.
"This wireless charging technology is a giant leap forward for the electric car industry and I am delighted that London businesses will be among the first to benefit from the trial. Creative, high-tech advances such as this are extremely important as we work to rebalance our economy and the decision to trial this at Tech City shows confidence in the UK as an ideal place for innovation and investment," said Cameron.
About 50 electric vehicles are to be involved in the trial, expected to start in early 2012. It will use Qualcomm's wireless inductive power transfer technology that enables high-efficiency power transfer across a large air gap.
It is designed so that the vehicle is automatically aligned for a power transfer after parking in the usual way, says the company. A Wireless Electric Vehicle Charging steering committee with representatives from TfL, the mayor's office and central government will be set up to oversee the trial. Participation in the trial is open to any vehicle manufacturing company by registering in to the Qualcomm Web site.
Earlier, Nissan also announced plans to build 400 free charging stations across prominent locations in Europe for electric vehicles.