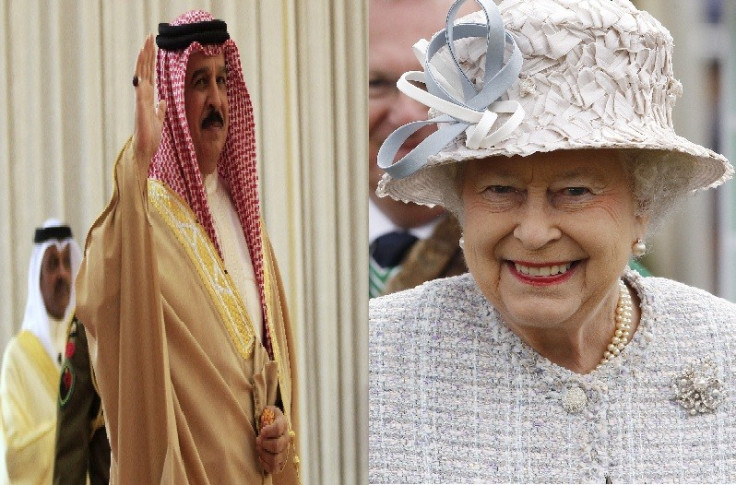 The Queen's invitations to controversial foreign monarchs has been criticised after two of the expected attendees were dubbed "royal tyrants".
King Hamad al-Khalifa of Bahrain is being accused of human rights manipulation and Swazi King Mswati appears to live in luxury while his people struggle with famine.
Political campaigner Peter Tatchell also criticised the Queen herself for inviting the "royal tyrants to celebrate her diamond jubilee".
Tatchell told the BBC that their invitation to the jubilee banquet was "a shocking misjudgement" that showed the Queen was "out of touch with the humanitarian values of most British people".
He said: "Inviting blood-stained despots brings shame to our monarchy and tarnishes the diamond jubilee celebrations."
"It is a kick in the teeth to pro-democracy campaigners and political prisoners in these totalitarian royal regimes."
The foreign office said it intends to have strong talks with the leaders before a banquet in the evening hosted by Prince Charles.
Recently, there were calls for the Bahrain Grand Prix to be called off after campaigners highlighted the severe civil rights issues in the country.
In April last year, Bahrain's Crown Prince Salman bin Hamad al-Khalifa pulled out of attending the royal wedding between the Duke and Duchess of Cambridge after further controversy over human rights.
According to a spokesman from the foreign office, plans are in motion to help resolve the issues in Bahrain.
He said: "On human rights, we support the reforms already under way in Bahrain and we want to help promote that reform.
"We have consistently encouraged the Bahraini government to take further urgent steps to implement in full the recommendations of the Independent Commission of Inquiry as his majesty the King has committed to doing.
"This includes bringing to account those individuals responsible for human rights abuses."