Queen Elizabeth Sends Her First Ever Tweet to Mark Opening of Information Age Exhibition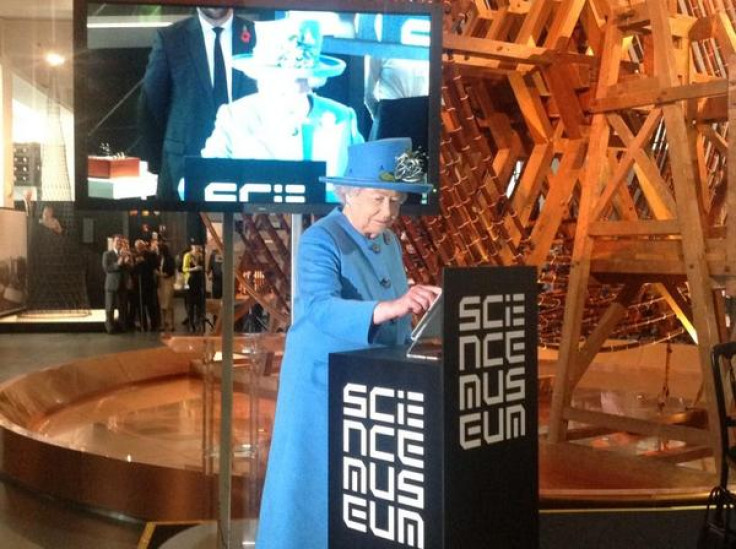 Queen Elizabeth has tweeted for the first time to mark the opening of the London Science Museum's Information Age exhibition.
The tweet read: "It is a pleasure to open the Information Age exhibition today at the @ScienceMuseum and I hope people will enjoy visiting. Elizabeth R."
The Queen used the @BritishMonarchy Twitter account which has 728,000 followers and has already tweeted 19 thousand times,
The account is mostly used as a platform to provide updates on news from Buckingham Palace and the "work and activities of The Royal Family and the institution of Monarchy".
The Information Age exhibition features 800 objects that explore the technological breakthroughs from the last 200 years that have transformed the way people communicate.
It includes the first transatlantic telegraph cable and a computer belonging to Tim Berners-Lee that was the first to host a website.
Ian Blatchford, the director of the Science Museum, commented on how the Queen has embraced the advancement of technology throughout her reign.
"I mentioned earlier that Queen Victoria took a great interest in the invention of the telephone, and Your Majesty has followed in this tradition of embracing new technology," Blatchford said.
"You made the first live Christmas broadcast in 1957 and an event relished by historians took place on 26 March 1976, when you became the first monarch to send an email, during a visit to the Royal Signals and Radar Establishment. May I now invite you to join me so that you may send your first tweet."
The Queen sent the tweet in front of an audience of around 600 guests at the Science Museum, removing a glove to post it.
The Queen's tweet has sparked a lot of reaction on Twitter, with over 3,000 retweets in the first 45 minutes of being posted.
© Copyright IBTimes 2023. All rights reserved.