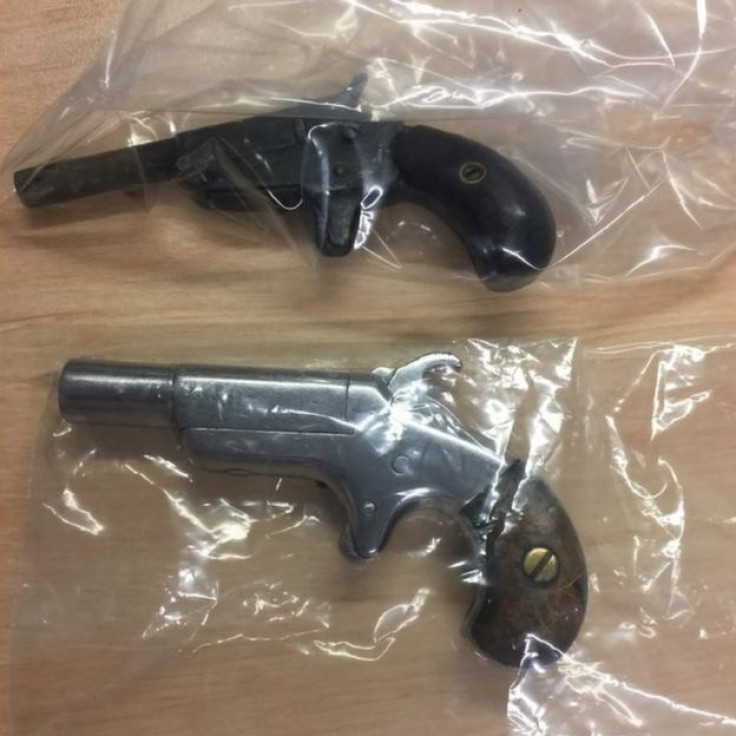 A biker arrested in Queensland, Australia, over multiple charges of drugs and weapons offences was found to be hiding a loaded handgun in his buttocks. Police said they also recovered explosives and drugs from his apartment in Brisbane.
The 34-year-old, who was arrested on Monday (7 November), is due to appear in the Brisbane Magistrates Court on 21 December.
Police said they first found a handgun in the rear of the man's Mercedes, when he was caught on Felix Street in Brisbane City on Monday. Police then searched his apartment linked to the outlaw Rebels motorbike gang.
Later, a body search led to "a loaded handgun...secreted between his buttocks", Queensland police said in a statement on Friday, 11 November.
"Officers from City CIB [Criminal Investigation Branch] and Taskforce Maxima executed a search warrant on a city apartment linked to the Rebel OMCG [Outlaw Motor Cycle Gangs] associate. At this location the OMCG associate was searched and a loaded handgun was located secreted between his buttocks," the statement read.
The man was charged with multiple offences, including unlawful possession of a handgun, silencer, taser, explosives and dangerous drugs.
Taskforce Maxima Commander Mick Niland warned that police will continue to "relentlessly" crack down on outlaw bike gang members or associates in the city.
"Those that associate with OMCGs have to realise there is a cost and a risk to being a member or an associate of these crime gangs and organised crime," he said.
Applauding the team for the latest arrest, he said: "It was great work by city officers acting promptly on reported suspicious activity and conducting a thorough search of the vehicle."
The Rebels motorcycle club is said to be Australia's largest biker gang and has allegedly been involved in several criminal activities, including killings and drug dealings. It was founded in 1969 by Clint Jacks in Brisbane, and was originally named the "Confederates". The outlawed gang has more than 2,000 members and 70 chapters.