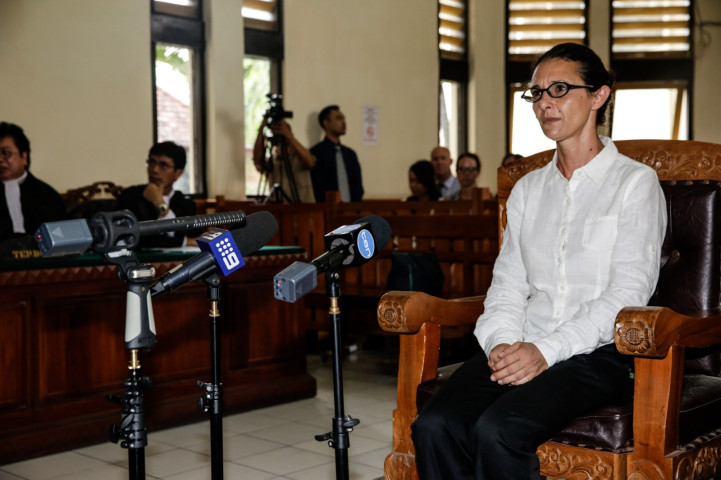 Australian Sara Connor and her British boyfriend David Taylor will face a court in Indonesia on 9 November, Wednesday, over the murder of a police officer in Bali, which occurred in August.
Forty five-year-old Connor and Taylor, 34, will face trials separately in the same court in Denpasar, ABC Australia reported. A three-judge panel will chair the trial that is expected to last for months, with the defendants appearing in court one or two days a week.
A lawyer for Connor said she was "stressed and worried" at the time of their meeting in prison. "She is worried because she hears that many people say our [Indonesia's] legal system doesn't guarantee that a person who is innocent is released," he added.
The pair are reportedly charged with murder, assault causing death and group assault. A conviction for murder carries a sentence of up to 15 years in prison. According to ABC, the prosecutors will argue that the actions by the two suspects resulted in the death of local policeman Wayan Sudarsa and Connor was involved in the assault at times. Sudarsa reportedly had 42 injuries on his body.
The court will also hear that the police officer died from trauma to his head. The police alleged it was caused by a beer bottle Taylor had used at the time of the scuffle. The police previously said Taylor hit Sudarsa with his fists, a mobile phone and a pair of binoculars.
Connor said she was not involved in the assault on the officer but admits she helped destroy evidence after the alleged murder. Taylor admitted to assaulting Sudarsa but not killing him. His lawyer said his client told him, "He loves Sara even more. In prison, he has lots of time to spend with Sara."