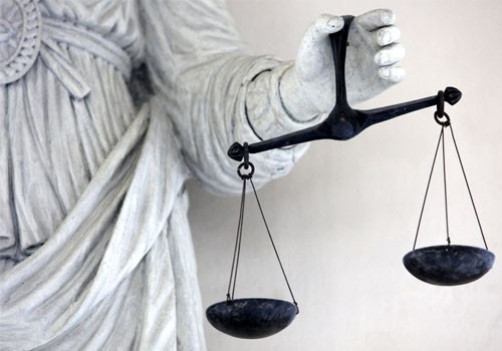 When New York's Department of Financial Services (DFS) broke rank and filed charges against Standard Chartered over its claims that the bank had hidden around a quarter of a trillion US dollars in transactions related to Iranian clients, the exercise highlighted how US state and federal regulators were in a competitive race against one another to be the first to crack down on Wall Street.
In an exclusive with IBTimes UK, former prosecutor for the Southern District of New York, Robert Juman, illustrated that the number and level of state and federal regulators has created a highly competitive race as they try to be seen as the first to act on institutional wrongdoing. That competition helps and hinders probes, he said.
"There is often a race between regulators from different agencies and jurisdictions when it comes to Wall Street investigations," said Juman, partner at Quinn Emanuel, who litigates on a wide range of areas such as white-collar crime, internal investigations and financial fraud.
"State regulators are often looking to make a name for themselves relative to the federal agencies, and the different federal agencies each want to take the lead in high-profile investigations."
At the beginning of August, the DFS announced that it was filing charges against Standard Chartered for hiding at least $250bn worth of transactions linked to US-sanctioned Iranian clients. That was met with surprise and uproar on Wall Street amid accusations that the regulator had broken rank and trodden on the toes of the Federal Reserve and Department of Justice, which are still in the middle of a two-year investigation.
While Standard Chartered has settled for a $340m fine and pledged to install DFS agents and another monitoring team to assess its dealings for at least the next two years, market participants have remarked that DFS may have hindered existing investigations. Other observers said competitiveness between regulators helps bring banks to justice more swiftly.
"From the public's point of view, this can be a good thing, as the competitive pressure can motivate the regulators to pursue wrongdoing and hopefully lead to swifter investigations and fewer investigations falling through the cracks. The downside is the extra expenditure of resources and is a nightmare for a client trying to resolve an incident entirely and move on," said Juman.
"When you represent clients that conduct business across different US and global jurisdictions it can be a nightmare to work out deals with all the different regulators. You may be close to a deal with one regulator while another regulator operates on a different schedule, which can be very stressful for a client who wants to resolve the entire matter and obtain peace.
"Given the number of different US regulators, both at federal and state level, it is very difficult to predict for a client how a situation will resolve itself. One regulator may not want to negotiate because it is trying to broaden the investigation, while another may just be looking for a quick pound of flesh and want to move on, while yet another will try to piggy-back on another regulator's effort because they don't have the time or resources to conduct a lengthy investigation."
Libor Fixing Investigations
While Standard Chartered and HSBC have been the focus on money laundering accusations, the hunt for finding out which banks have been involved in manipulating global interbank interest rates is also rumbling on.
Barclays was the first to settle with the US Department of Justice, the US Commodity Futures Trading Commission and the UK's Financial Services Authority for a record £290m related to the manipulation of Libor but it still faces a number of investigations in the US alone.
Over the last week, we have had the Florida state regulator issuing subpoenas to Bank of America, Societe Generale, Credit Suisse Group, Credit Agricole, Royal Bank of Canada (RBC), Rabobank and Lloyds Banking Group.
Florida attorney general Pam Bondi's office claimed it was "actively reviewing the Libor matter" and had subpoenaed a total of 14 banks.
Meanwhile, Deutsche Bank, Barclays, JPMorgan Chase, RBS, HSBC, UBS and Citigroup received subpoenas from the New York Attorney General Eric Schneiderman and Connecticut Attorney General George Jepsen in relation to a similar investigation into the manipulation of Libor.
"With multiple regulators, there can often be a race to determine which regulator will take the lead. They all want to get the first press release out and be the first to announce a settlement in a major case," said Juman.
"In practice, regulators are aware of each other and capable of coordinating when they want to. The reality is that most regulators have limited resources and are not anxious to expend those resources pursuing a case that some other regulator is already successfully pursuing. If one regulator has taken the lead, there is usually less enthusiasm from other regulators to plough the same ground, and spend money and resources on the same case. Pressure from limited resources can thus make it more likely that the regulators will coordinate - though there is never any guarantee."
He was sure, however, that merging US regulators would not be the right step in making investigations more efficient.
"Theoretically, it might seem like a good idea to merge several US regulatory bodies to avoid duplication of resources, but in practice, investigating these financial matters requires a fair amount of specialisation. Create one enormous entity with the obligation to investigate the entire financial world would still mean dozens of different departments with different speciality areas. So you would probably be back to the same problem, and gain very little from an efficiency standpoint," he said.
"It is easy to overlook the different mandates that different regulators have. Some are more focused on keeping the markets working smoothly. Others are more focused on individual responsibility. These goals are not always consistent. Having different regulators with different areas of responsibility is necessary as long as we want all these different goals pursued."