Mozilla´s Firefox OS is aiming to help "engage the next billion" but faces competition from established players like Android and Nokia.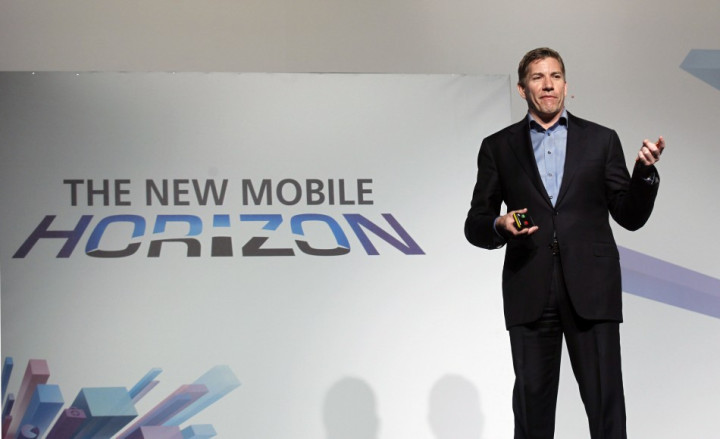 Mobile World Congress (MWC) is winding up in Barcelona and one of the key trends to come out of the conference was the race to get the next billion people connected.
This phrase to "connect the next billion" was first uttered by Nokia´s president and CEO Stephen Elop back at Nokia World in 2011 when the company announced its first range of Asha feature phones.
Nokia has enjoyed major success with its Asha phones over the past 12 months, however it is no longer the only company looking to establish themselves in developing markets, such as South America and Africa.
In Barcelona this week, Mozilla had one of the busiest stands, demoing its Firefox smartphone OS which uses HTML 5 apps, and will initially be targeting these developing markets in an attempt to "engage the next billion."
While the Firefox OS has been seen before MWC, it was the announcement by Firefox of a range of hardware partners which got people really interested in the platform this week. Hardware partners meant there were going to be actual phones developed, which made it much more interesting than just the concept it was prior to the announcement.
Warning
However it seems as if these hardware partners were not expecting to be in the news. Speaking to both LG and Huawei here in Barcelona, spokespeople told IBTimes UK that they were given no warning that their brands would be tied to Firefox OS.
Both spokespeople could only give vague details about the partnership, with LG saying we could see a phone by the end of 2013, but that it may not ever be released in the UK.
Despite their surprise at being mentioned on-stage by Mozilla, the hardware partners are all looking to target the lower-end of the market.
A spokesman for Mozilla said the decision to choose budget smartphones over high-end devices was made by the hardware manufacturers' decision, not a conscious one on behalf of Mozilla. He added that Sony had also confirmed it would be developing a powerful high-end Firefox smartphone by the end of 2013.
However it seems clear that Firefox is ideally suited to be deployed in developing markets where costs need to be kept low. ZTE was the only company which had a Firefox phone on display, the ZTE Open, and it seems likely this will be the first handset to market.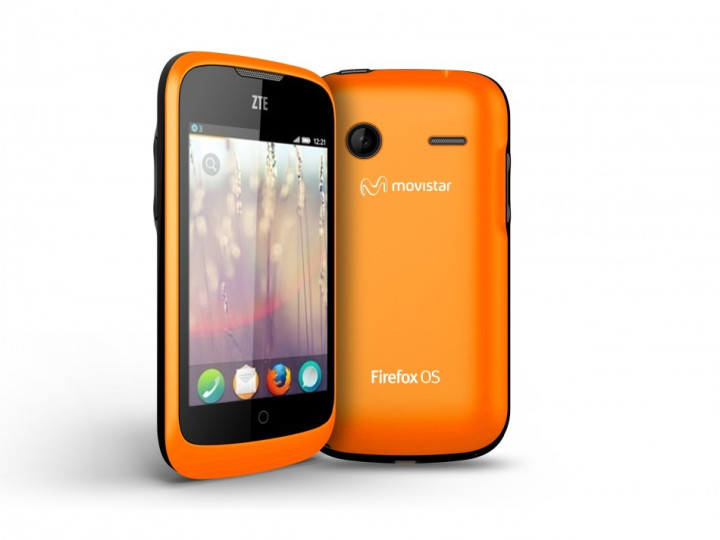 Lightweight
The lightweight OS makes it very easy for developers to port their apps to the HTML 5 platform. Basically, if you can develop a website (and Mozilla claims there are at least eight million such developers around the world) then you can develop a Firefox OS app.
The platform is completely open-source meaning local mobile operators will be able to customise it to meet the needs of their customers, providing relevant, local information up front. It also means operators can customize the platform to offer their services over others, helping generate new revenue streams.
The big question which remains to be answered, and which more than anything else will have an affect on the success of Firefox, is pricing. While everyone seems to be taking it for granted that Firefox smartphones will be cheap, there is no hard facts from ZTE or anyone else on how much these devices will cost.
With Android devices costing less and less these days, it´s difficult to see how much cheaper Firefox OS phones will be, considering Android is also a free OS.
Reticient
One phone maker who wasn't reticent about announcing pricing at Mobile World Congress was Nokia. As well as the budget Lumia 520 Windows Phone handset, the company announced a couple of feature phones aimed directly at the developing market and costing from just €15.
At this price, the Nokia 105 could quickly become a huge seller for the Finnish manufacturer, and while the phone doesn't have anything like the features of an Android device or a Firefox phone, it does the simple things well, and for a lot of people just being able to connect with someone else will be enough of a first step.
The Nokia 105 also promises up to a month´s battery life, which could be vital for people in parts of the world where access to power is as much of a problem as accessing a mobile phone network. With most smartphones lasting a day at the most, the long battery life of the Nokia 105 could make it a much more attractive proposition for people in developing countries.
Smartphone manufacturers, software companies and network operators are all looking at connecting the next billion as a huge opportunity. It is difficult to see what is going to win out and whether the flexible, open and low cost Firefox OS stands a chance against the established players.
With hardware manufacturers still not committing to the platform fully, it will be 12 months or more before we know if it stands a chance.