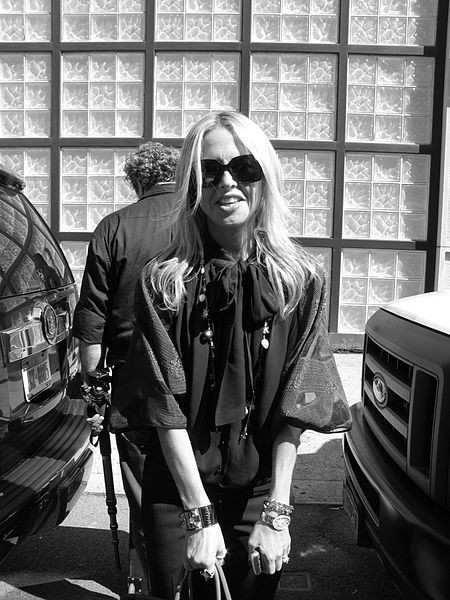 Celebrity stylist Rachel Zoe known for working with names like Lindsay Lohan, Nicole Richie, and Keira Knightley has been inducted as one of the newest members of the CFDA. Rachel is one of the 26 new members who have been asked to join the fashion council.
Other designers who have been appointed by the council include Joseph Altuzarra,Tabitha Simmons and Pamela Love.
The CFDA reportedly has a total number of 472 fashion and accessory designers that the non-profit organisation supports through the Business Services Network, a high-profile group of companies offering designers strategic opportunities.
The Daily Mail reported that Rachel, who graduated to the runway for her fall 2012 collection after several seasons of presentations, is proving that her brand expansion - from stylist, to reality TV star, and now bona fide designer - is at least the result of good business sense, if nothing else.
"CFDA membership is a prestigious honor but it also comes with real benefits in helping designers grow their businesses," said Steven Kolb, CEO of the CFDA. "We look forward to being of service to the class of 2012 and celebrating their unique talents."
In addition to announcing the new members, the council has also extended designer Diane von Furstenberg's run as president for another two years. The Belgian-American designer has been the president of the council since the year 2009.
''Diane has done an excellent job as CFDA president. The time and resources she gives and the vision she has created is a huge benefit for our organization and industry," the WWD quoted Kolb saying.
Founded in 1962, the CFDA continues to advance the status of fashion design as a branch of American art and culture; to raise its artistic and professional standards; to define a code of ethical practices of mutual benefit in public and trade relations; and, to promote appreciation of the fashion arts through leadership in quality and aesthetic discernment.
The complete 26 new members announced by the CFDA include Rachel Zoe, Joseph Altuzarra of Altuzarra, Lisa Perry, Vince Camuto of The Camuto Group, Cushnie et Ochs' Carly Cushnie and Michelle Ochs, Diane von Furstenberg's Yvan Mispelaere, Bill Blass' Jeffrey Monteiro, Lauren Moffatt, Rachel Dooley of Gemma Redux, Tabitha Simmons, Emily Current and Meritt Elliott of Current/Elliott, Pamela Love, Juicy Couture's LeAnn Nealz, Judy Geib, Coomi's Coomi Bhasin, Jean-Michel Cazabat, Shimon and Ariel Ovadia of Ovadia and Sons, Kerry O'Brien of Commando, Tadashi Shoji, Nili Lotan of Nili Lotan Design Studio, Loden Dager's Paul Marlow, Judith Leiber's Jana Matheson, and Gabriela Perezutti of Candela NYC.