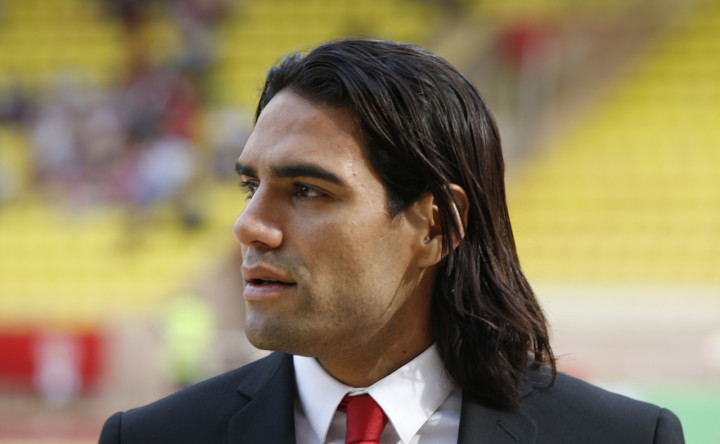 Former Liverpool striker Neil Mellor has questioned Brendan Rodgers' transfer strategy after criticising the failure to not replace Luis Suarez with new Manchester United forward Radamel Falcao.
The Colombian forward joined United on a season-long loan deal from Monaco on deadline day, a full week after The Reds confirmed the signing of Mario Balotelli from AC Milan to replace the departed Suarez, who joined Barcelona in July.
Balotelli has joined Liverpool for a reported £16m while Falcao has moved to United for a £6m loan fee, with a view to a permanent move, and Mellor says a move for the ex-FC Porto and Atletico Madrid striker might have been smarter for the Merseyside club.
"Luis Suarez left Liverpool quite a while ago and Brendan Rodgers seemed to take quite a while and there was no doubt there were other options; Falcao was probably one of those," Mellor told Sky Sports News Radio.
"Look at Sanchez he went to Arsenal, Remy fell through so there was a period of time where Falcao was one of those names mentioned but in the end Brendan Rodgers felt the best for Liverpool was Balotelli and he's the man who has arrived.
"A lot has been said about the financial implications, the fact that Falcao is on such huge wages perhaps that would have been a stumbling block I am not sure but Balotelli is the man that Brendan Rodgers has turned too so it's irrelevant about Falcao now."
Balotelli made his Liverpool debut against Tottenham Hotspur in the club's 3-0 Premier League win at White Hart Lane in an impressive start to life as Suarez's replacement at Anfield.
Falcao meanwhile will be entrusted with turning around United's fortunes this season which has seen Louis van Gaal's new-look side fail to register a win this term despite a host of high-profile summer signings.
The 28 year old becomes the seventh summer addition at United and follows the likes of Ander Herrera, Angel di Maria and Daley Blind to Old Trafford.