The transfer of Colombian international striker Radamel Falcao to Ligue 2 side AS Monaco in the summer is 90 percent completed, according to comments by the French second division club's goalkeeper. If true, this must rate as one of the most surprising agreements in recent seasons.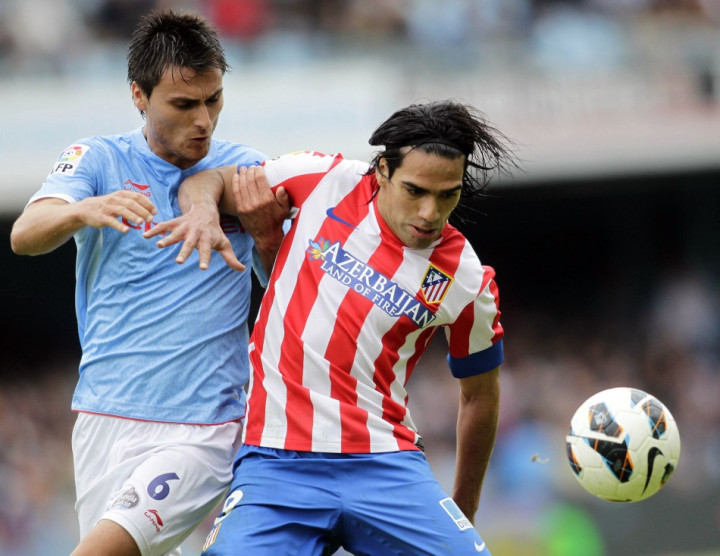 "I will tell you what I have heard, and that is that Falcao is 90 per cent at Monaco," Danijel Subasic told SportskeNovosti, "... it is what they have told us, with only a small possibility that Monaco could only lose him if Real Madrid were to come in, but that is now unlikely."
"If he does not leave for the Bernabeu, he will come to Monaco. Securing promotion to Ligue 1 is said to be only the beginning. The club's plan is to sign five or six of the best players they can," the Croatian stressed.
ESPN believes a deal worth £50m has been agreed.
The 27-year-old Atlético Madrid forward has been in sensational form since joining the Spanish club in 2011, with 24 goals in 33 La Liga starts in his debut season and 28 in 33 so far this year. The prolific South American, who scored 12 goals last season, to lead Atlético to Europa League glory, has been strongly linked with moves to Real Madrid, Chelsea and Manchester City, among others.
In April, the Mail reported on a £46m, £200,000 per week package was on the table from Roman Abramovich, as well as the prospect of competing in the Champions League. That Falcao is set to leave the Vicente Calderon in the summer seems assured, particularly in light of comments from his agent, Jorge Mendes. In addition, the player's father was also quoted as revealing his son's interest in playing for either Chelsea or Madrid.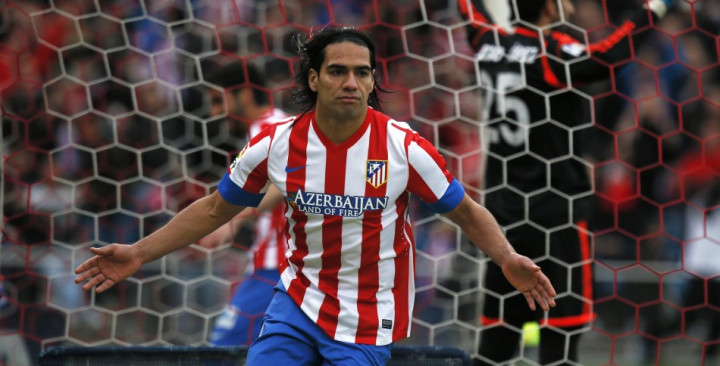 However, French newspaper Le 10 Sport sensationally claimed that Falcao would move to the wealthy principality of Monaco in the summer. And now Subasic's comments appear to support the idea, even though neither the club nor the player has made any comments on the situation.
Ranieri to Spend €100m
Meanwhile, Subasic also claimed Monaco boss Claudio Ranieri would have more than €100m (roughly £85m) to spend in the summer. The Ligue 2 leaders are guaranteed promotion to French top flight next season; the lead the table with 70 points from 36 games. The goalkeeper dropped hints about the possibility of Manchester United striker Wayne Rooney, claiming the former Chelsea boss "is not going to save [money]".
The larger question, of course, is whether Ranieri will be retained at the Stade Louis II for next season. His compatriot, Roberto Mancini, has recently been released by City and the Mirror has linked the 48-year-old with the French club. The report also suggests Argentine striker Carlos Tevez may join his former manager, making for an admittedly deadly striker partnership up front... assuming Falcao does move to Monaco.