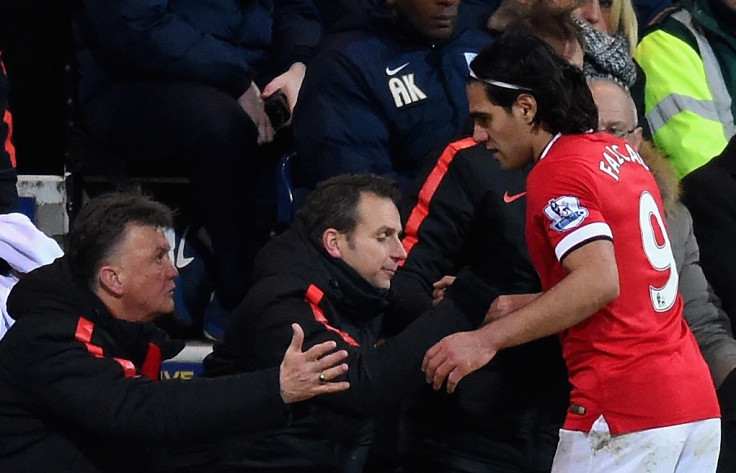 Manchester striker Radamel Falcao is unhappy with life at Old Trafford less than six months into his season-long loan spell from Monaco, according to former defender Paul McGrath.
Falcao has scored just five goals this season in a campaign which has been riddled with dismal performances, the latest coming against League One side Preston North End in the FA Cup fifth round.
The Colombian international was substituted after 59 minutes with United trailing to Scott Laird's second half goal, and the change triggered a comeback by Louis van Gaal's side, with Ander Herrera, Marouane Fellaini and Wayne Rooney netting late on.
Upon being substituted, Falcao appeared visibly disappointed by the decision in a reaction which has summed up his season and seems likely to end with him returning to Monaco, with United expected to baulk at his £44m valuation.
According to McGrath, who played for United under former manager Sir Alex Ferguson, the player's body language suggests he has no intention of remaining at Old Trafford, but the striker's teammates are also at fault for not supplying the chances he needs.
"To be fair to him he's not getting the sort of service he would at other clubs he's played for," he told Talksport. "United have been a bit nervous and a lot of the team has changed from last season.
"He goes on runs and the ball just doesn't come to him or it comes to him too quickly and it runs through to the goalkeeper. There is a lot of that going on.
"He thrives on little things on the box and he's very snappy and even those things aren't coming off for him at the moment.
"I don't know whether it is maybe the pace of English football or the Premier League, or he's out of sorts. It's certainly not working out for him. You can see his reaction when he got brought off last night, he's not happy at the club."