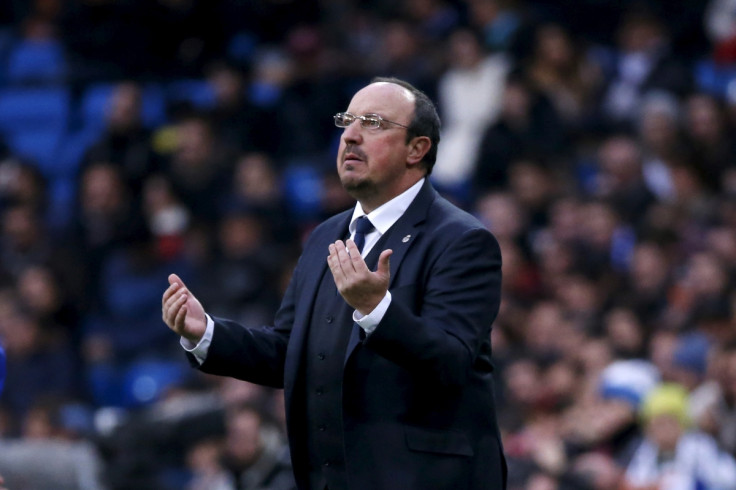 Former Real Madrid manager Rafael Benitez thinks Alexis Sanchez and Danny Welbeck are set to cause problems for Barcelona in their Champions League tie on Tuesday night (23 February). The 55-year-old Spaniard believes the duo have the necessary skill and athleticism to trouble Luis Enrique's much-hyped side.
Sanchez and Welbeck have both recently returned to the first-team fold after spending time on the sidelines with injury, and Benitez has identified them as the biggest threat to Barcelona.
"There is no doubt that Barcelona is playing well – with a lot of confidence," he said, according to The Mirror. "But Arsenal have had some good news in the last few weeks. Alexis Sanchez is playing regularly and with Welbeck coming back that will help their game. If they can keep the ball with these two players up front they will be more dangerous."
Benitez said Arsenal's primary concern ought to be restricting the Catalan's fearsome-looking forward-line, which features Lionel Messi, Neymar and Luis Suarez. The trio led Barca to Champions League glory last season and Benitez admitted Arsenal will have a tough time on their hands trying to keep them quiet.
"The key is that you cannot afford to make mistakes in defence," he said of Arsenal's prospects. "Lionel Messi, Neymar and Luis Suarez will punish you. There is no doubt about that.
"However, for me, the interesting thing will be to see if Arsenal play a high line in defence. That is one option. Another is to be deeper and play on the counter-attack. It will be interesting to see which way Arsene Wenger goes."