Arsenal vs Barcelona: Thierry Henry says Gunners are 'practically dead' if opponents stop Mesut Ozil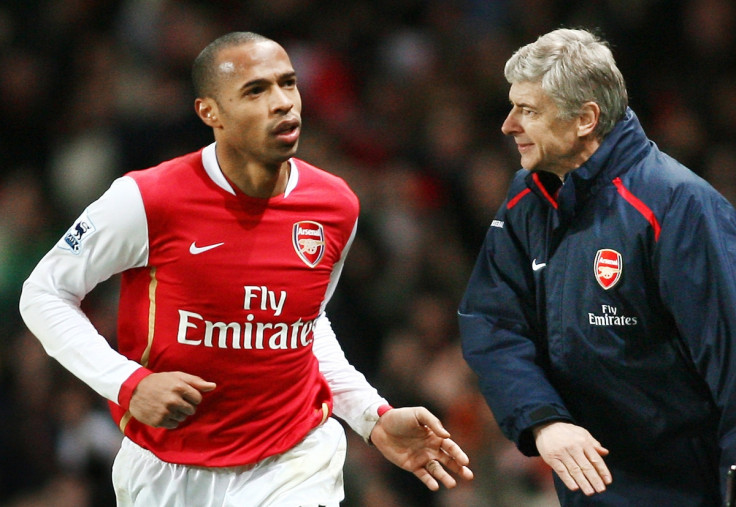 Arsenal legend Thierry Henry has told Barcelona that all the club needs to do to secure qualification for the Champions League quarter finals is shut down Mesut Ozil in the forthcoming last-16 encounter. The former France international says Barca are the favourites to qualify but feels that Arsenal will have more chances than in recent games between the two clubs, and they can now play without the ball.
Speaking with Barcelona's official website ahead of the Tuesday (23 January) first-leg game at the Emirates Stadium, Henry said: "You have to try and stop Mesut Ozil."
"Because he is doing incredible things. He has a ton of assists. I don't know if you watch every Sunday but he is playing very well. He is playing the way he was playing at Real Madrid. He had two very difficult seasons but right now he is playing very well. I think that if you can stop Mesut Ozil, Arsenal are practically dead."
The former Barcelona and Arsenal star also identified Alexis Sanchez as a potent threat to Spanish giants.
"It is the same Alexis that was at Barcelona," he said. Fighting, running, scoring goals, leaving it all out on the field for his team. People love him here. The people here don't understand why Barcelona let him leave. But when you have Luis Suarez, Neymar and Lionel Messi it is understandable.
Barcelona have beaten the Gunners several times in recent CL campaigns, winning the 2006 final against them while knocking them out in both 2010 and 2011. Henry feels this time will be different though as Arsenal proved against Bayern Munich the club can beat their rivals even if they are not at their best.
"They really fight. I think before Arsenal were not able to win if they didn't play well. This year they win without playing well, and sometimes without even having the ball. It happened against Bayern Munich. It happened against Manchester City. It happened against Manchester United. Before Arsenal had to have the ball in order to win, now they can win without the ball," Henry said.
"I think Arsenal are going to play as they did against Bayern Munich, they are going to defend and try to score on the counter-attack and then see what they can do because it is not easy to control the ball against Barcelona,"
"[Arsenal] have to do something at home if they want to go there and have a chance at the Nou Camp because I know how it is there. It is not easy to defend there for 90 minutes. It's going to be very difficult for my team, Arsenal, but also I really love Arsenal. It's very difficult but I see Barcelona going though. "
© Copyright IBTimes 2023. All rights reserved.